"The future is something which everyone reaches at the rate of sixty minutes an hour, whatever he does, whoever he is."
C.S. Lewis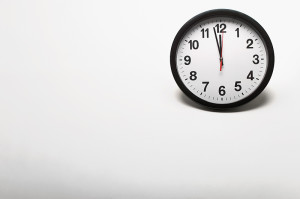 The other day I found myself shopping for a spiral-bound, college-ruled notebook for my son. Holding the notebook, brought to mind a series of memories. As a child I saved up to purchase similar notebooks, then I would fill their pages with adventures. I dreamt of someday becoming a famous author, sharing my stories with the world.
At the beginning of 2013, I found myself wanting, craving that childhood dream. It had been years since I had written anything, though I often felt the stories inside me, demanding to be heard. I fantasized about the day I would have enough financial independence that I could quit my day job, allowing me time to dedicate to my craft.
I realized that I had found many, many excuses not to write. I had friends with families, busy jobs, and demanding schedules that still managed to produce a novel, and see it published. It came time to commit to my dream or move on. I began to write.
I used 2013 as an opportunity to better my craft by composing a series of short stories to practice various aspects of good writing. I found a tribe and continue to build relationships with those that support and encourage my endeavors. And I attended Superstars Writing Seminars where I received a barrage of information related to becoming a successful, professional writer.
 "Lack of direction, not lack of time, is the problem. We all have twenty-four hour days."
Zig Ziglar
Superstars helped me clarify my direction. As the presenters adamantly suggested, I decided to abandon the fantasy of quitting my day job. I took some time to discover why I am driven to write, and have determined that I do so, not for fame or fortune, but to inspire. With this newfound direction, I began planning and setting goals.
My greatest hurdle isn't vocabulary or punctuation (though I tend to use too many commas). It isn't voice or point of view or plot development. My greatest impediment is me, more specifically my time–those 24 hours a day.
In a matter of priorities I have evaluated those things that occupy my time.
My day job, at times can be very demanding. I seldom work less than fifty hours a week and have occasionally logged seventy or more.
 A lot of my free time is spent in volunteer service for the Boy Scouts of America; I estimated about 30 – 40 hours a month.
 And of course there is my wife and five kids that support my writing as long as I fulfill my other expected duties first.
 Though I call it research, I do spend several hours a week watching television or playing videogames.
 "This time, like all times, is a very good one, if we but know what to do with it."
Ralph Waldo Emerson
I've decided that work and family time will be and should be what they are. I've resigned from several duties with the Boy Scouts that will significantly reduce my time commitment there, and I have budgeted the remaining time between writing and research.
Writing everyday has helped in the past. I notice that as work and other responsibilities grow more demanding causing my writing to suffer, it becomes more difficult to pick up where I left off. To counter this, I write daily, if only just a hundred words. Additionally, I read my stories to the kids. This allows me to rough edit and gather feedback, all while being a good dad.
A good goal is attainable, measurable, and within the maker's control. While getting published is a dream of mine, it wouldn't be a good goal because it is outside my control. The following are my goals for 2014.
This year I will write something everyday, if even just 100 words.
I will write at least 20,000 words each month.
I will submit at least one work to be published each month.
I will finish writing at least one novel this year.
I will attend at least one writing seminar and at least one con this year.
"What you get by achieving your goals is not as important as what you become by achieving your goals."
Henry David Thoreau
 Share your 2014 writing goals in the comments below.