For those of us who had video game controllers in our hands at the time, the year 1997 will forever live in infamy. While nary a year goes by that doesn't make a gamer go squee, that year was significant in that it made gamers feel so much more than mere excitement. They felt anger, sorrow, surprise, frustration, hate, love, and loss-all in the same moment. That moment can be encapsulated in two words.
Aeris Gainsborough.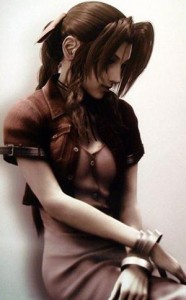 For the uninitiated, Aeris (or Aerith in the Japanese version) was one of the playable characters in Final Fantasy VII, one who *SPOILER ALERT* met her tragic end *END SPOILER* in one of the most pivotal moments of gaming history. The reverberations of that scene can still be felt today. The reason it-and the rest of the game-was so significant was because it showed us the storytelling capabilities of video games in spectacular, blindsiding fashion.
Of course, games had stories before then. Earlier entries in the Final Fantasy series, especially VI, are known for depth of characters, but not to the level seen in VII. Until then, game stories for the most part seemed to be little more than window dressing, or at least a well-kept secret. FFVII made storytelling a mainstream expectation.
The impact on me was deep. I was astounded that the state of gaming proceeded from the emotionless and abstract intellectual challenges of games like Tetris to experiences that could move you. Not only had Final Fantasy VII taken me to a world where magic was possible, but a world where the depths of human emotion were plumbed. I have no problem invoking a cliche, because there is no other way to say it: that game was life-changing.
I remember watching the credits roll at the end of that game and setting down my controller, and when I recovered from my several-minutes-long daze, I thought, "Gee whiz, I should write a video game script!"
So that's exactly what I did.
I knew, then and there, that I would be a video game writer. I was resolved, even as I researched the job and discovered how difficult it was to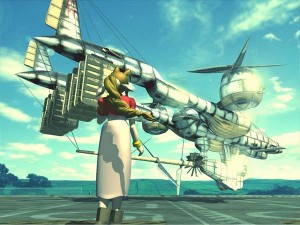 break in as games became more cinematic. After finishing what I then deemed my masterpiece, the fabled "Final Fantasy-killer" that gamers have been waiting for without even knowing it, I realized I needed a game plan (sorry – I had to). After all, the game industry doesn't work quite like movies-writers do not submit scripts that then get turned into games. More often, all the writing gets done while the game is in development by writers who have already proven their mettle. I had to gain some sort of writing credit that would elevate my name into consideration for that unicorn of a job, called game writer.
Hey, why not write a novel?
That was years ago, and prose has since stolen my heart-most of it, anyway. Part of me still yearns to get involved with the medium that set me down this path in the first place. Indeed, I recently signed on to an indie game startup as the writer, though that project has since been put on hiatus. For now, I'll have to satisfy my creative impulses with writing novels and stories, even though I'll never forget the love of writing that the Final Fantasy series instilled in me, nor will I forget the flower girl named Aeris who lived in a abandoned church.