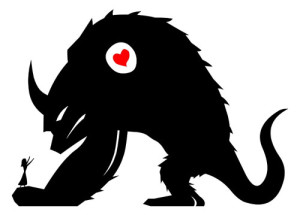 In many of my favorite novels, the heroes/heroines face battles, have adventures, and deal with creatures of supernatural ability in fantastical worlds.  In the very best of those, however, the greatest obstacle comes from within.
Many of us face challenges in our own lives. They tend to be more mundane than those we read about, but flat tires, layoffs, and leaky roofs are some of the difficulties we learn to face and overcome. Would it be more impressive, in real life, when someone overcomes a monster? Maybe. But I think that most of us recognize that our biggest challenges, and the ones that are hardest to master, come from failures we perceive inside ourselves: a nature that tends toward selfishness, gossip, insecurities…the list goes on. So, what truly brings out the hero in our heroes/heroines, and resonates most deeply with our readers, is when they master self, the thing many of us acknowledge as our greatest threat. How do we, as writers, help our characters to go through that inner hero's journey?
First, we have to give them flaws and a good reason for those flaws. Before you write, ask  some questions about your character such as: What kind of childhood did he/she have? How did those events/people, circumstances shape his/her perspective? What flaws are inheritted and what flaws were created? What flaws could prevent my character from succeeding at one of his/her goals? What has to happen in order for him/her to face and overcome those flaws? In order to grow, a character must start with perceivable limitations.
Next, how do those flaws manifest themselves? Right to begin with, readers need to know how these faults get in the hero's way, how big of a problem they are, whether our hero is aware of them, and how equipped he feels to handle them. An inner demon is as powerful, if not more powerful, of an enemy as monsters, warlords, or evil computers. Treat it as such, with the same try-fail cycles as the physical enemy, the same battles for dominance, and that glorious moment of defeat that allows our hero/heroine to reach their potential.
In the end, seeing our character as a better/more capable person is as gratifying as watching them win the day. Giving our characters something within themselves to overcome will give them depth, interest, and engaging conflict. Make it good, make them suffer, and watch your readers' engage.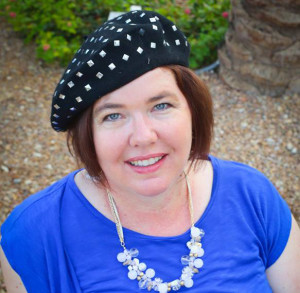 Colette Black lives in Arizona with her amazing family, two dogs, and a mischievous cat. Current publications include the Mankind's Redemption series, The Black Side anthology, and an appearance in One Horn to Rule Them All: A Purple Unicorn Anthology. More info at: www.coletteblack.net