I started off this month intending to talk about ways to help your writing by shutting out the world, a thing that seems increasingly difficult to do these days. Instead: heresy! You writers of delicate constitution, turn away now! For I am about to reveal to you the case against participating in National Novel Writing Month.
Sure, NaNo's intentions are pure: provide a structured and semi-competitive environment to get writers writing. What could be wrong with that? Well, frequent readers of my posts at Fictorians will know that I set a lot of store by each writer figuring out what works for them and following that.
And the thing is, for some writers, cranking out 50,000 words in a month is either not doable, or, more likely, not recommended.
Once upon a time, shortly after my very first trip to Superstars Writing Seminar, I wrote the first draft of a 100,000 word novel in under three months. I left the seminar more inspired than I'd every felt about my writing, and was determined to prove that I could write a novel faster than my first, which took … well, it took a long time. For this second book, I averaged 10,000 words a week, more than a thousand a day. That's not quite NaNo speed, but it's close, and it continued well past one month.
I wound up with a completed first draft, a feat I was immensely proud of. The problem? It was utter trash, and even worse, I was so burned out I didn't plop down in front of the keyboard again for several months. When I did, rather than cleaning up the draft, which I frankly couldn't bear to look at again, I started work on my actual second novel, which I still plan to show the world someday. I don't know if I'll ever go back to fix up that three-month draft. In the end, I'd done what I set out to do, but I'd cranked it out so fast and with so little consideration I ended up with something I had no motivation left to finish. I'd burned too bright, Blade Runner-style.
Flash forward a couple of years to the only time I've ever truly done NaNo as it was meant to be done, with a new book and all fresh writing. That time, I worked on the first draft of a book that would that would never see the light of day. Starting to notice a pattern? I certainly did. Apparently, when I force myself to write too fast, I end up with books I hate.
As with all good rules, there's an exception. When I was working on Ungrateful God, I had an editing deadline I had to hit, and I burned myself out doing it. I was pleased with the result this time, but it required a lot of edits once I got it back, edits I wasn't able to get going with for several months. The pattern again.
I've finally learned my lesson. So long as I have a day job (hint-hint, potential fans!), I can only write so fast without burning out. Push it too much past that for too long, and my creative river dries up whether I like it or not.
NaNo is a great motivator for a great many writers. I've even participated since that first time, but I relax the rules for myself. Edited words count. Working on a different project (or, say, a blog post for Fictorians) counts. Even if all I do in a given day is some mental planning out of scenes or chapters or arcs, that counts. Because the point of NaNo isn't to rigidly adhere to an arbitrary set of rules. It's to provide you a little motivation to get writing in the form of your friends who are doing the same thing. Whether that's 50,000 works, 500,000 words, or 500 words, the point is the same. Remember: even one word is better than zero.
So take a seat behind the keyboard and, without worrying about how many, see if you can crank out some words this month. C'mon, everybody's doing it!
About the Author: Gregory D. Little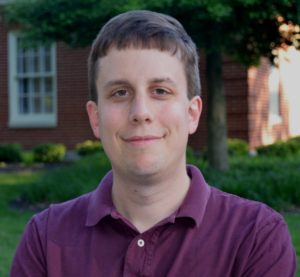 Rocket scientist by day, fantasy and science fiction author by night, Gregory D. Little began his writing career in high school when he and his friend wrote Star Wars fanfic before it was cool, passing a notebook around between (all right, during) classes. His novels Unwilling Souls and Ungrateful God are available now from ebook retailers and trade paperback through Amazon.com. His short fiction can be found in The Colored Lens, A Game of Horns: A Red Unicorn Anthology, Dragon Writers: An Anthology, and the upcoming Undercurrents: An Anthology of What Lies Beneath. He lives with his wife and their yellow lab.
You can reach him at his website (www.gregorydlittle.com), his Twitter handle (@litgreg) or at his Author Page on Facebook.