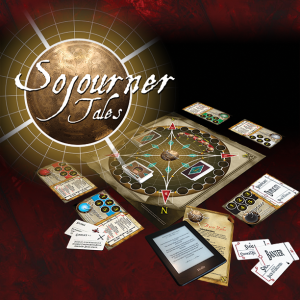 One of the infallible rules that I've always been told is that you can never write a good story in second person. First person stories let us see the character in depth from a single person's point of view. Third person, while not quite as personal, allows us to easily switch viewpoint characters and see the world from multiple points of view. But second person? Who wants to read a fiction story that keeps taking the reader out of the story by insisting that they are the character. "You went to the store. You bought a gallon of milk. You chugged it down so fast you made yourself sick." Nope. Doesn't work. But can it?
There are two scenarios in which I think second person works beautifully. First, is the choose-your-own-story scenario. These are books, sometimes online and sometimes sold in stores, where the storyline can change according to the choices the reader makes. I haven't read many of these. Okay, maybe only one, but I've seen calls for them. One online publisher in particular–I can't remember the name–wanted stories for YA girls. It seems that many of these girls enjoyed a second-person story with a bit of romance and adventure, where they could decide how their story progressed and how it ended. I think there's some value in this. Just as first person, present-tense, makes a story more immediate, second-person can make it more personal. There's a unique opportunity to entertain while teaching about the inevitable consequences to our choices, especially if the story is done realistically well.
Another scenario, my current favorite, is writing for games. After struggling for over a year with the technicalities of creating a story for the board game, Sojourner Tales, I finished the module, The Hologames. It's a take off my Mankind's Redemption series, going back to the early years of one of the side characters, and introducing the inception of one of the series' fun elements, the hologames and hololympics. The story modules are written in second person, present tense, and like a choose-your-own-story, the players select the direction in which the story proceeds. There are a lot of great reasons to present the story modules this way: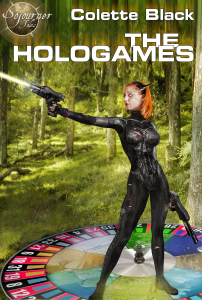 Second person makes the game feel like a personal adventure. In A Knight's Tale, you are the one trying to find the princess. Will you find the clues, get lost in a dungeon, eaten by a dragon…? In The Hologames, you're trying to win prizes and glory along with your chosen partner. Will you pick human or alien, which species, what battle themes, and will you select the right environments to win? Second person increases the fun of the scenarios.
In a board game scenario, having the story in second person coordinates with moving tokens, having unexpected events, and the eventual closing chapter and game conclusion. They integrate well.
By putting a tell-your-own story with a board game, Tracy Hickman has brilliantly made a game that can be played multiple times for each story module and the players will have a slightly different game each time. It may not be strategy with the complexity of Twilight Imperium, but the inherent variety is an interesting twist on traditional board games. It's a lot of fun.
So, never write in second person? Generally, no, but when given a chance to take a risk and step outside the box, I took it. It's been a great ride.
Bio: Colette Black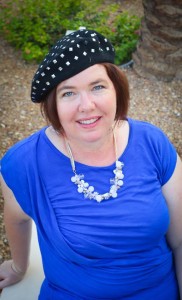 Colette Black lives in the far outskirts of Phoenix, Arizona with her family, 2 dogs, a mischievous cat and the occasional unwanted scorpion.  She loves learning new things, vacations, and the color purple. She writes New Adult and Young Adult sci-fi and fantasy novels with kick-butt characters, lots of action, and always a touch of romance.