A guest post by Kim May.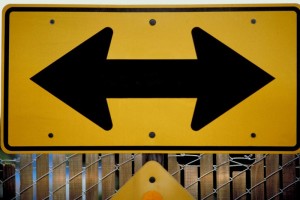 Every year, I'm forced to make my very own Sophie's choice. Except instead of choosing which child has to die, I have to choose which seminars, workshops, or conventions I'm going to attend. As much as I'd like to, I don't have the vacation time or energy to attend them all. Not to mention that my meager travel budget can't accommodate it. But they all have something unique to offer. Some, like Clarion, can be life-changing, while others like the Superstars Writing Seminar, have so much to offer that I'd be crazy not to go. WorldCon is enormous fun, and there are enough craft workshops to make my head spin.
So which one gets to live and which one gets to be taken out back like Old Yeller?
I don't know if I'd ever be able to choose if it weren't for a mentor's advice. His advice was to consider what would be of the most benefit to my career at this stage. So where is my career? I'm still getting my name out there and trying to make my first sale. I'm also still mastering the craft (I suspect I'll be striving for perfection the rest of my life, but that's a discussion for another day). This means I need something that's going to help me move forward.
Going back to a favorite workshop or convention is all well and good, but if all I'm getting out of it is renewing old contacts, something that I don't have to do in person, then it's in my best interests to go elsewhere. Even if a workshop updated its course materials, the majority would still be a review for me. If I need a review, and I often do, I can look at my notes. They're free.
With this in mind, I can look at what each has to offer and make my choice. Like Sophie, I do harbor some regret that I can't have them all. However, I can rest assured that my choice is the right one. Besides, just because it's not wise for me to revisit doesn't mean I can't ever go back. Who knows, maybe in a few years I'll be asked to come back to one of them as an instructor. Until then, I'll have to make the grave in the backyard a little deeper and keep enough ordinance on hand to double-tap the desires that I can't fulfill this year.
Guest Writer Bio: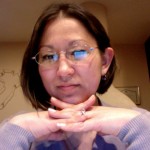 Kim May writes sci-fi and fantasy but has been known to pen a gothic poem or two. She works at an independent bookstore and dog/house sits on the side. A native Oregonian, she lives with her geriatric cat, Spud, and spends as much of her free time as she can with family and friends. She recently won The Named Lands Poetry Contest. If you would like to find out what she's working on, please visit her blog.