Guest post by Marta Sprout.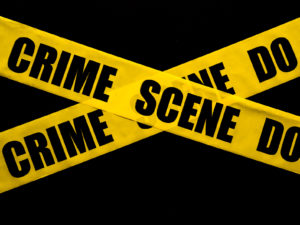 Developing crime scenes that are both intriguing and realistic is a delicate balance. Popular TV shows are notorious for depicting scenes that are dramatic, but anyone in law enforcement would call criminally stupid.
Certainly you know that DNA results don't come back in an hour or that you can't snap a picture of a fingerprint, and one minute later have a match and a photo of the perp. NCIS's Abby Sciuto knows more than a fleet of forensic experts rolled into one. Horatio Caine in CSI: Miami drives a Hummer, which would make a real CSI snort her iced tea. Not only do they not make that kind of dough, they are civilians, who do not carry guns or arrest people.
Here are a few insights I learned from an active crime scene investigator on how to get it right.
Real homicide scenes are messier, smellier, and nastier than anything shown on TV. Decomp is an odor no one ever forgets. Victims often loose more than blood. (I'll let you use your imagination on that one.) One mistake often seen on TV is that they don't consider the amount of blood loss that would be normal for each type of injury. They might have a knife wound to the belly and show buckets of blood spatter. Not realistic. Or Hollywood might have a character with a scalp wound and show little or no blood. Scalp wounds bleed profusely.
By the way, spatter is the correct term, not splatter.
The trick for writers is to view every element of the scene from the investigator's perspective. It helps to draw out your crime scenes in detail so that they are vividly clear in your mind. Then, when you sit down to write, you'll have all the evidence and elements of the surroundings, which will captivate your readers. It also saves you from discovering ten chapters too late that you had a key piece of evidence in a spot that doesn't make sense.
So, how does a crime scene investigation work? A patrol officer is normally the first person at the scene. His or her mission is to "show up, call it in, and don't touch." Securing the scene is the first vital step. As a writer, this is a great opportunity for conflict. Imagine the possibilities. What if the victim is a superstar? A horde of fans might show up, including thrill-seekers looking to grab evidence that they can sell as murdermobilia online. Now your officers really have their hands full.
Next your lead detective arrives. Mistakes aren't limited to the TV scripts. Every police department has had someone who did something stupid, even though they knew better.
Let's imagine a scenario where we have a patrol officer responding to a call about gunfire in the apartment next door to the caller. On scene, the officer finds a deceased male on the bed, calls it in, and guards the door. Perfect, until the detective shows up. He goes straight to the body, checks for an ID, and wanders through the room, searching for clues.
What's wrong with that? Enough to give a CSI nightmares!
He didn't wait for CSI, who would've set down access tarps that would allow for visual inspection of the body without disrupting trace evidence.
He didn't see a casing on the carpet and kicked it out of place. Remember: you only get one shot at a crime scene. Once something is moved, you can't go back. Location is just as important as the piece of evidence itself. In our scenario (taken from a real scene) the victim had been shot by an intruder standing by the closet, but because the detective kicked the casing, that vital bit of evidence's value is now greatly diminished. That could throw-off the court case, but for writers it's an opportunity. What if your detective is the killer? His footprints are expected to be at the scene and he can "accidentally" disrupt evidence to protect himself.
When touching the victim, he could have left trace evidence from his own body and clothing behind and he would've left fingerprints on the wallet. Gloves, booties, and Tyvek suits are used to prevent scene contamination.
Everyone rushes in to view the victim, but many seasoned investigators don't because it's too easy to be distracted by the body and miss important details. The investigator I know starts at the outer perimeter and ends at the body. In one case, she found a critical bit of evidence along the side of a house. The victim was in the kitchen.
Before anything is touched the entire scene is videotaped, photographed, measured, sketched, and documented in detail.
Investigators are real pros at preserving evidence and knowing which items will give them the most information. Did you know that they almost never test pubic hair? They collect it, but in reality hair that falls out usually doesn't have the root ball needed for DNA testing.
Have you seen TV detectives using a pen to pick up a pistol by the barrel? Wouldn't happen, folks. Not only is it an exceptionally dangerous method of holding a firearm, you risk disrupting evidence.
Now to the victim. In most cases, the medical examiner takes charge of the body. Once it's back in the ME's autopsy room, the full examination begins.
By the way, dental records are only good for confirming a victim's ID. Think about it. How are you going to find the dentist, who has the records, if you aren't fairly sure of the victim's identity? I saw a show where they used a database to ID a victim through dental records. Nope. I promise that the dental x-rays from your last cleaning didn't automatically go into a national database.
Research is a lot of work. Why not just make it up as you go along? Two reasons: you want your writing to be credible throughout; and you don't want to reinforce the "CSI effect" and teach jurors at trial to have unrealistic expectations of seeing a Hollywood style show, where everything is tied up neatly. Real crimes and evidence are rarely so tidy.
I hope you find this helpful. For more information, http://www.crime-scene-investigator.net is a great resource. I went through the Citizen Police Academy and have a hands-on approach to research. If you're interested in doing the same, check with your local police department for this program.
Best of luck with your writing. Maybe next time we can talk about Killers, Cops, and Fire Power.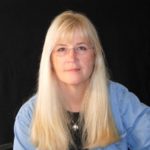 MARTA SPROUT is an award-winning author. The Saturday Evening Post published her short story, The Latte Alliance, in their anthology "Best Short Stories of 2014 from The Great American Fiction Contest." Her essays and articles have been published in newspapers and major magazines such as Antiques Magazine. Known for her thrillers, Marta writes full-time, assists the Corpus Christi Police Department with crime-scene, training scenarios, and enjoys kiteboarding, scuba diving, and snow skiing.