A interview post with Jen Greyson.
I think it's safe to assume most authors would jump at the chance to work with the publisher behind Fifty Shades of Grey, one of the most successful book titles of the past few years. For author Jen Greyson, this was the dream scenario—and it came true! I had an opportunity recently to sit down and ask Jen a few questions about her experience working with the publisher. Read on, and come back tomorrow to hear the rest of the story.
EB: First of all, Jen, could tell us about your first book?
JG: Lightning Rider is about Evy Rivera, the first female time traveler, but she has no idea that she comes from a long line of lightning riders—travelers who use lightning to cross dimensional chess boards and affect history. In fact, none of her living family knows. Their mentors lost them about six decades ago, but they haven't been looking for a girl… because there's never been one. Evy's a badass, complete with lightning bullwhips and an attitude to match. Her first historical alteration takes her back to ancient Spain where her fate tangles with a Roman warrior set on conquering northern Spain. Together they must work to defeat a legendary man in order for Spain to fall. The Roman teaches her how to handle her lightning and there's more electricity between the two of them than any of her weapons. Her mentors don't always tell her the truth and Evy has to figure out the hidden agendas before she unmakes the wrong history. (The sequel, Shadow Boxer, is also available.)
EB: How did you attract the attention of your publisher?
JR: After E.L. James landed her seven figure deal with Random House for Fifty Shades, I went looking for the publisher that made it happen. I found the tiny Australian house, The Writer's Coffee Shop, and send my manuscript in. They loved it and I was really excited to learn the marketing techniques they used to make Fifty Shades a household name.
EB: Talk about the initial contract you received from them, and your initial reaction to it.
JR: The initial contract was surprisingly simple and didn't have a lot of the clauses I'd heard horror stories about. They asked things that I didn't agree with and because I'd attended a Superstars Writing Seminar and read a lot of Kris Rusch's blog, I knew that I could push back on the terms that needed adjusting. But I was also willing to give up some things in order to gain their marketing team.
EB: What did you do next?
JR: I consulted with my mentors about several of the terms and they suggested some new ones to include. I already had a list from reading How to Be Your Own Literary Agent and Kris's blogs/books, but knew that the negotiation process was critical and I needed to ask for everything I wanted in the first swing to begin the back and forth. Because they were an Australian house, their paperback prices were super high, so we did an ebook only deal. The negotiations were all handled via email with some back and forth. In the end, I was happy with the final terms and it was a fair negotiation with lots of back and forth.
EB: How difficult overall was it to negotiate these clauses? A lot of people believe that first-time authors have no leverage and therefore can't negotiate much of any significance. How does your experience stack up against that?
JR: I was under that myth too! And honestly, had I not gone to Superstars just a few months before, I'd have signed the original contract. I had my eyes opened at that seminar and really understood the positioning I had and was then in a mental place that I treated it like any other negotiation/business deal I'd have done in the non-publishing world.
In my experience, I was able to ask for what I wanted, and for the most part, got everything I asked for. The publishers were willing to negotiate nearly all the points I wanted. There were also a few that I had to willingly give up, so it was a typical business transaction where each side met in the middle.
I was working with a very small boutique/indie publisher. I would imagine every publisher handles things differently, so my experience may differ vastly from what someone might find with a different house.
Even with this publisher, the negotiations for book two did not go as smoothly, and I ultimately did not accept their second contract because I didn't feel the terms where acceptable. We negotiated for a couple months and couldn't come to an agreement… so even with the same author, same publisher, the experiences were vastly different.
Come back tomorrow for the interview's conclusion.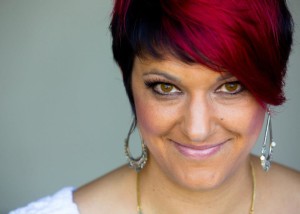 Guest Bio:
From the moment she decided on a degree in Equestrian Studies, Jen Greyson's life has been one unscripted adventure after another. Leaving the cowboy state of Wyoming to train show horses in France, Switzerland, and Germany, she's lived life without much of a plan, but always a book in her suitcase. Now a wife and mom to two young boys, she relies on her adventurous, passionate characters to be the risk-takers. Jen also writes university courses and corporate training material when she's not enjoying the wilds of the west via wakeboard or snowmobile.