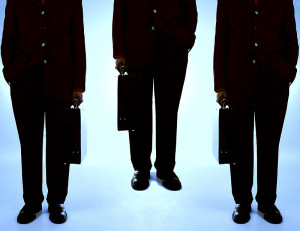 In my work, I've helped many people set up new business ventures. Proper entity structure is extremely important as it will have liability and tax implications. When discussing a new entity structure, I often hear, "My friend said to get an LLC."
Regardless of the reasons we write, money will come if we're good. As in any venture, those that make money need concern themselves with two things:  Liability and Taxes.
Someone whose interviews were used in the novel Memoirs of a Geisha sued the author for $10M. Another author sued Dan Brown for stealing his ideas and using them in the Da Vinci Code. Penguin Publishing sued a group of authors who failed to produce anticipated manuscripts even though they had cashed their advances. Liability can exist anywhere a contract exists.  And unfortunately, lawsuits seem to follow fame and fortune.
In the US, income taxes can claim more than 50% of an author's earnings and in certain circumstances estate taxes can claim upwards to 50% of an author's legacy when he/she dies. Taxes were discussed earlier this month here and here so I will only touch on them briefly.
Proper entity structuring can help with both liability protection and minimizing income taxes, and can be used extensively in good estate planning (though I won't be discussing estate planning here).
There are a few different entity structures to consider. Each has pluses and minuses, its just a matter of finding what works best for your situation.
A sole proprietorship is the simplest of entities, it basically means that the company is you and you are the company. The work could be done under your name, or maybe a DBA (doing business as). 
According to the Small Business Association, a sole proprietorship is the simplest and most common structure chosen to start a business. It is an unincorporated business owned and run by one individual with no distinction between the business and you, the owner. You are entitled to all profits and are responsible for all your business's debts, losses and liabilities.
From a liability standpoint there is no protective veil between your business and your personal assets in a sole prop, meaning, if you are found liable in your business, anything you own personally can be used to satisfy that liability.
From a tax standpoint, any earnings of a sole prop are typically recognized as earned income so they are taxed at the standard income tax rates and typically require some self-employment tax as well.
A partnership is a business owned by two or more people. Often these have agreements dictating the cooperation of the partners and the shared liabilities.  I have seen businesses where a partner was held liable for the actions of another partner, however if the documents are structured appropriately, a veil can exist between the business and the individual partner. Taxes in a partnership are most often treated as they are in a sole prop.
There are a couple different types of corporations we will discuss here. A C Corporation is probably the most common. A clear veil exists between the company and the individual, though a lot of paperwork and documentation go into maintaining this veil. A downside for the C-Corp is the tax structure. A C-Corp's earnings are taxed first at corporate income tax rates, then as the earnings are passed on to the company owners, they are taxed again at the individual level as dividends.
An S Corporation is a type of corporation designed to avoid the double taxation feature of a C-Corp. Earnings of the S-Corp are not taxed at the corporate level, instead passed on to the individual and recognized as either earned income or a combination of earned and ordinary income. An S-Corp structure may help minimize taxes when compared to a sole proprietorship or C corporation. A corporate veil exists between an S-Corp and the individual as long as proper accounting, governance, and documentation exist.
So what is an LLC? LLC stands for "limited liability company." Each state (in the US) has its own laws regarding LLCs and how they ought to operate.
An LLC is designed to fortify the corporate veil between individual and business liabilities. The owners of an LLC are called Members, and those individuals that run the LLC business are called Managers. An LLC's operating agreement usually limits the liabilities of the Members and the Managers, creating a shield to protect any of the individuals from being held personally liable for the company's liabilities.
Of course in order to maintain this shield of protection, certain practices must be maintained like those discussed earlier this month here and here.
The beauty of the LLC and probably why your friend suggested to get one is that along with the liability protection, you can elect to be taxed as Sole Proprietorship, a Partnership, a C Corporation, or an S Corporation based on how the entity is established. 
In an interest of self preservation let me just add a final note. The information contained herein is for informational purposes and is not legal advice or a substitute for legal counsel. IRS CIRCULAR DISCLOSURE: To ensure compliance with requirements imposed by the IRS, we inform you that any tax advice contained in this communication, unless expressly stated otherwise, was not intended or written to be used, and cannot be used, for the purpose of (i) avoiding tax-related penalties under the Internal Revenue Code or (ii) promoting, marketing or recommending to another party any tax-related matter(s) addressed herein.
Editorial Comment:
The Fictorians are aware that many of our readers are not United States citizens, and consequently conduct their lives and businesses under statutes and regulations that are markedly different from those in the U.S.A. Most of our posters for this month are American, and the few who aren't are Canadian, so the perspective in this month's posts will of necessity be somewhat limited. Nonetheless, if you are one of those readers from somewhere other than North America, as you read of issues in our laws and practices, perhaps they will make you mindful of things you should be aware of in your situations as well.