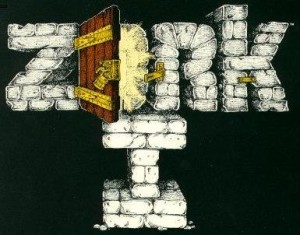 A guest post by Aaron Scott Hildebrandt
When you start a conversation about storytelling in video games, it's hard to not immediately jump to discussions about the writing in Halo, Call of Duty, Uncharted, God of War, and the other games that have graced living rooms across the globe. There's a lot that can be said about the stories in these games–both how they're written and how they're presented. Some of these games tell expertly penned and deeply engaging stories, and there are some seriously talented people behind them. People like Ragnar Tornquist, Amy Hennig, and Chris Avellone have left their prints on the entire industry.
But at the same time, the industry as a whole seems like it's stuck in a rut. There's something oddly familiar about a lot of the stories being told. Since games like Dragon's Lair first appeared in 1983, it's been hard to avoid phrases like "it's like playing a movie." And that's a pretty good summary of where we're at with computer-based storytelling–we've been transplanting the movie experience and casting the viewer in the leading role, rather than leaving them as a disembodied spectator.
Of course, things haven't always been this way. A lot of us remember the early days of computer gaming, and to compare those experiences to Hollywood blockbusters–or even low-budget indie films–would be kind of hilarious. In fact, those early games seemed like they were on a different medium entirely. So, how did we get using computers to tell stories about battling dysentery in Oregon Trail or exploring mysterious white houses in Zork to defending the universe in Halo? More importantly, where did the dysentery and white houses go? To find out, we're going to have to rewind a bit. And by "a bit," I mean "through most of human history." It's kind of a long story.
Marshall McLuhan's phrase "the medium is the message" has gotten a nauseating amount of attention since it first appeared in 1964. There's a good reason for that–the stories we tell are directly affected by the way we choose to present them. Some stories work across all mediums, while others are so deeply tied to their medium that it would be almost impossible to attempt it in any other. That might not seem like much of a revelation, but we're living in an odd era that's become obsessed with translating stories between mediums while pretending that the core of each story will remain intact.
For a while, almost every major movie release saw a companion "novelisation" released in bookstores. Some of the biggest movies (and TV shows) of the last ten years have been adaptations of popular books, comics, and graphic novels. And sometimes, this all works out. There are a handful of examples of beautiful synergy existing between the two mediums, especially when stories are translated from one graphic medium to another. Frank Miller and Robert Rodriguez demonstrated this extremely well with Sin City, a movie that literally recreated the graphic novel panel for panel, shot for shot. But for each time it works, you have a hundred other attempts that are met with a shrug, followed by the damning phrase "the book was better."
There's always been an interplay between the different mediums we use to tell stories, and it's pretty obvious as to why this happens. At one point, every medium is new. Early oral storytelling established a lot of the techniques we still use to string narrative together. Speaking words aloud could transport people to other times and places. Dialogue could be spoken on behalf of people who only existed in the imagination of the storyteller. But you can't tell every sort of story with your voice alone.
When the first stories were written, it shouldn't be surprising that what people wrote were, essentially, the same sorts of stories they were already telling orally, and the stories were told in much the same way. They transcribed. As time passed, though, we started to find new and interesting ways to tell stories. We discovered the novel, Don Quixote setting the stage for an entirely new way of telling stories that just wouldn't have been feasible had Miguel de Cervantes Saavedra attempted to speak it aloud instead of commit it to paper.
Once we broke free from the previous mediums and embraced what made writing different, we were able to tell stories in totally new ways. Writing, as a medium, is still continuing to surprise us. Jonathan Safran Foer took a physical knife (okay, well, a laser cutter) to the pages of Bruno Schulz's Street of Crocodiles, creating an entirely new book from its fragments (Tree of Codes). Both David Foster Wallace and Mark Z. Danielewski have written books that parody the medium itself, hiding the most interesting parts of the book in footnotes and sidebars. Even though they found their root in the same storytelling devices that preceded them, written stories evolved.
Every medium goes through this evolution. At first, we attempt to use new mediums to clone old stories, and while there's certainly a sense of wonder and discovery as this happens, it's the evolution that keeps us excited–the adventure of bending and twisting that medium to create something new. Every new medium opens up the possibility of telling original stories that excite and surprise us in ways we've never experienced before. Movies took ideas from theatre and radio and turned them into something new. Summer blockbusters would, by and large, make dreadful books, but movies can tell stories that are loud and bright and impossible to experience firsthand. They can actually show us things instead of simply describing them. They can hide details and use focus pulls to draw our attention around a scene in an extremely nuanced way. Movies like Timecode and shows like 24 played at telling stories in real-time, something that would be nearly impossible to experience if we were reading them instead of watching.
(A quick aside: I have no idea if anyone has ever attempted to write a real-time book. Essentially, every three hundred words you write would have to cover about a minute of action. If anyone knows of someone who has attempted this, please let me know, because I owe that person a beer.)
There is one medium, however, that ended up on a different evolutionary path than the mediums that came before it. When we started telling stories with computers, what used to be a cycle quickly became a rut.
Jump to From Zork to Halo and Back Again, Part Two
Guest Writer Bio: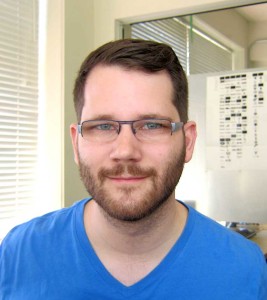 Aaron Scott Hildebrandt
is a narrative designer and animator living in Vancouver, Canada. His work can be found in a number of games, including Halo: Anniversary, Halo 4, and Remember Me, as well as the web series H+. He's also the author of the upcoming web serial
Hanna Buys the Farm
.