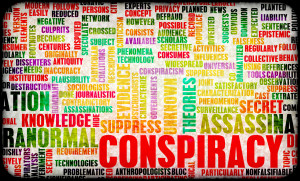 Horror and mayhem are all about the villain. Your murderer has to be  as real as and smarter than your hero, whether your hero is a street smart cop, a yoga teacher framed for the killing or a busy body old lady. And really, why would anyone invite Ms. Jane Marple (Agatha Christie's heroine)  or Jessica Fletcher (Murder She Wrote) to a party? People are falling down dead all around them. All the time.
But I digress.
The challenge in writing a murderer is to push past your own personal revulsion at what the character does and see why he does it.
Why do we love Professor James Moriarty as much as Sherlock Holmes?
Because Moriarty is a whole and terribly wounded person. He has wants, needs and his own (internal) code of conduct. He is at least as clever as, if not more clever than, Sherlock. Moriarty is who Sherlock could have been if he'd been nudged down a different path.
My current work in progress is an urban fantasy thriller. So how did I create a murderer? I did what any writer would do. Research.
I'm probably on the NSA's watch list based on the serial killer searches I ran from my computer. I read lots of thrillers, murder mysteries, and true crime novels. I took notes.  I read craft books including James N. Frey's How to Write a Damned Good Mystery: A Practical Step-by-Step Guide from Inspiration to Finished Manuscript.  I highly recommend Frey's book to anyone writing in this genre.

My research confirmed a lot of what I suspected. What makes a good murderer? According to Frey:
"1. Our murderer will be evil." Frey defines this as someone who is acting out of his or her best interests. I'll add that this drive toward self-satisfaction will be overwhelming. Our killer doesn't care who he hurts as long as he gets his selfish desires.
"2.  Our murder will not appear to be evil."  Sadly, real life bears this principle out. Ted Bundy, John Wayne Gacy, and Aileen Wuornos all looked respectable. Bundy worked a crisis hotline. The idea of evil lurking just under the skin is central to horror stories. Also, if the bad guy is the obvious suspect you fail to create the tension needed to maintain a horror, mystery or thriller.
"3. Our murderer will be clever and resourceful." Sherlock would not spend his life trying to catch Moriarty if he wasn't clever or resourceful. The near miss, the hero arriving moments too late, creates tension and makes the chase all that more thrilling. We read thrillers and murder mysteries for the chase and inevitable capture.
"4. Our murderer is wounded."  A deep psychological wound drives our murderer. After all, he's taken a step (or several dozen) past the line. He's gone from thinking of ending someone's life to actually doing it. Like Jack the Ripper, he may take his crime beyond mere murder and mutilate his victims. He's shattered the veneer of civilization we all live with, and something outside the normal has made him do it. He (often) justifies killing because of this emotional wound. This is probably the step that most "failed" (defined as stories that didn't capture my attention) stories miss. Without this driving force shaping your murderer he will feel like a two-dimensional character or a cliché.
"5. Our murderer is afraid." Even with the thrill of the kill the murderer must worry about apprehension. His fear mixes with an intensifies his other emotions. Your character needs to feel fear whether fear of discovery, losing what he's built or something else. Fear is a defining human trait. We all fear something. Often many somethings. Fear of failure. Fear of being not good enough. Fear of being discovered as a "fraud." Without fear a character is a sketch.
Lots of craft books spend time on getting you to flesh out your characters. Your killer should be the most fully realized. You need to know his history and all his actions even though most will never make it into the story – only the results. The psychology of a killer is in many ways more important than his physiology. Merely hitting the high points of psychopathy – like most serial killers in their youth have tortured or killed animals – isn't enough. Merely hating women isn't enough. Something in the killer's path has pushed him over the line from malcontent to murderer.
Did he accidentally kill someone in a fit of temper and "get away" with it but now he has to kill again to protect the life he's built since (the example Frey uses in his book)? Did he like the thrill? What is he afraid of?
Simply put, if you don't know how your killer got to the point we find him in this story he's not going to be very compelling.
Frey spends about 20 pages on developing your murderer and becoming intimate with him. Obviously, I can't do justice to Frey's advice in the space of a blog post. But let me leave you with this:
Murderers are three-dimensional characters. They are clever, not just lucky. They are "evil" in the sense that their desires are the most important thing in the world to them. They are highly damaged people. Unless you know what drives your killer (his wound) you can't know how he kills and won't keep your reader engaged.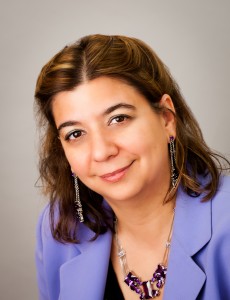 You can find me at my blog. Twitter, and Facebook .