A while ago, I was at a book reading by an intriguing new fantasy author at one of my local bookstores. I'm naturally curious about how ideas originate and evolve, so during the Q & A period I asked him what other authors in the genre influenced him. I had expected a laundry list of the classics of old-Tolkien, LeGuin, Eddison-or at least some mention of today's bestsellers. But the stammered and confused response I received was along the lines of, "I don't have any influences, I don't want to talk about it." I left the reading feeling a little perplexed and disappointed, yet not fully understanding why.
This wasn't the first time that I had this kind of response. I've heard similar questions fielded at conventions with similar answers given. It's not something that's made sense to me-I'm always quick to spout off my favorite authors and the things they do that I think are amazing-and given my inclination for seeking the origins of ideas, I wanted to know why people were refusing to admit that they have been influenced.
Of course, there is the fear that of being called derivative. Many, if not most, authors fear this, myself included. In any genre, but especially in speculative fiction, originality is of paramount importance. After all, isn't that what writing is? The creation of something new? This is a real, and I think legitimate, fear, but I don't think it adequately described what I had been seeing with these authors' reactions, since many authors who fear being labeled as derivative have no problem discussing their influences. Deeper digging was required.
I believe the answer lies with how many people view creativity.
On a superficial level, creativity is the process by which something new comes about. That's not controversial, but there is dispute about where this new thing comes from.

The common view of creativity is that it is intuitive, that an idea is not truly new unless it plucked from the ether, and not at all associated with anything else in existence. This follows suit with how many of us actually experience a new idea: sometimes it just pops into your head, and you don't know where it came from.
But if that were true, every new idea would be completely incomprehensible since it would be divorced from any context we could comprehend (which is much the state of nonrepresentational modern visual art, and why it turns so many people off). In order for this new creation to be meaningful to us, it has to have some place in the world as we understand it, and thus it has to relate in some way to the things we have experienced before.
I think that creativity works the same way, but in reverse: the creator takes elements of their experiences and combines them in new ways.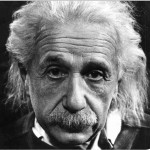 Einstein's development of the theory of relativity is often considered to be a work of staggering genius and the pinnacle of scientific creativity, and rightly so. Most people have difficulty understanding relativity, and can't imagine how anyone else could conceive of it. But Einstein certainly didn't pluck it out of the ether (especially since relativity helped destroy the very concept of the ether); he developed it as an answer to the problems that had been found in Newtonian physics. He combined his knowledge of physics with observed measurements in a way that resulted in a completely new theory. Far from being divorced from reality, his achievement attempted to describe it totally.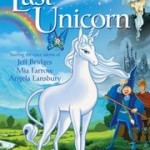 Other forms of creativity are no different. The unicorn, for example, is a mythical creature that has permeated cultures throughout the world for hundreds if not thousands of years, and is often a symbol of the fantastic. Yet ultimately, the unicorn is just a horse with a horn on its head and magical powers. It is nothing more than the combination of these attributes, but that doesn't mean that it wasn't a completely original creation.
Imagine asking the creator of the unicorn to describe it. "Well," he would say, "it has a horn, and magical powers, four legs, hooves, a mane and a tail… but it is definitely not a horse or related to horses in any fashion."
This is akin to what many of these authors are saying about their own works in their frantic scramble to distance them from those of their influences.
Some of the greatest works of literature have clear influences. Tolkien was influenced by mythology (no, he didn't invent the idea of Elves, though his Elves were nonetheless a remarkable creation), The Wheel of Time by Robert Jordan can in many ways be seen as a fusion of Dune and Arthurian legend (the Aviendha/Chani connection), and Steven Erikson proudly declares that he was shaped by Glen Cook's writing, and a side-by-side read of Gardens of the Moon and The Black Company supports this (can you tell I'm biased toward fantasy?). Despite the fact that their works were influenced by many things, they still stand at the high-water mark of creativity in fantasy fiction.
Now, I'm not at all suggesting that you should become a complete hack. Tolkien already wrote The Lord of the Rings; we don't need you to write it again. But that doesn't mean that you can't let him or anyone else inform your own stories, so long as your stories and the elements that comprise them are your own.
Nor am I trying to diminish your creativity as being unoriginal. Utilizing what exists in the world and combining it in new and fresh ways is really hard work. Just ask Einstein.
So if you find yourself famous someday and asked who influenced you, feel no guilt as you give us your laundry list, and honor those giants upon whose shoulders you stand.
*
"If I have seen further, it is by standing on the shoulders of giants." – Isaac Newton
P.S. My epic fantasy novelette, Dark Tree: A Tale of the Fourth World, is now available for free on Smashwords! I hope you'll check it out!