Around seven years ago, I was looking to self-publish some of my old tales that had reverted back to me. I also had a couple of friends that were looking to do the same thing. At the time I was working full-time in the IT field and had some extra funds I could use to buy a block of ISBNs from Bowker, the company that controls them in the United States.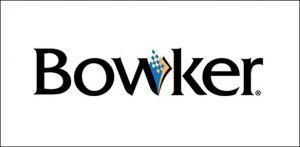 Looking at the options, I could spend $125 for each one or, if I purchased in bulk, the price dropped down to a buck each. I decided to buy a thousand-block and founded The Publishing Consortium, which is a cooperative for a bunch of publishing imprints for my friends and my own little personal publisher.
It took quite a bit of research to find out how I was able to legally assign ISBNs without getting into trouble. Bowker would rather sell a couple of high-priced ISBNs at a time, so some of the information was buried.
By registering sub-imprints, I was able to create an entry in Bowker that would show up when someone looked up the ISBN to see the imprint that published the title. Even though The Publishing Consortium is the overall owner of the block, I was able to give out contiguous small blocks for my friends who needed non-CreateSpace assigned ISBNs. For the most part, I gave out chunks based on how much they planned on publishing. Several got 20, and some received 50. Originally I was going to charge five bucks each so I could buy more when my thousand-block ran out, but since most of my friends are authors and are therefore, by extension, not rolling in gold coins like Scrooge McDuck, I don't think I've received anything except lots of goodwill and continued friendship. Oddly enough, I think I'm ahead of the game.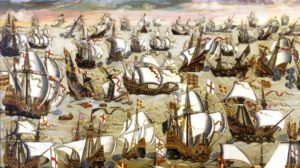 If you're considering setting up your own imprint, I would recommend you go with the cooperative plan unless you happen to have $1500 you can spare. Yes, the price of a thousand-block went up 50% for an imaginary number. It's better to get ten folks to toss in $150 each, and you can register all of the publishers as an imprint. I always use ISBNs on print books, and sometimes I also assign them to ebooks. What some folks don't know is that your ebook ISBN is good for all versions, including MOBI, ePUB, and even PDFs. If bookstores wish to buy copies, they won't see those dreaded Amazon-owned ISBNs.
You can also set up more shared functions between all of the small publishers. Perhaps you can share editors, artists, layout experts, and even marketers. By trading specialties, everyone can contribute something and all of the members will benefit. As they say, a rising tide raises all boats. When all the boats works together it's called an armada, which can be a powerful force.
---
About the Author: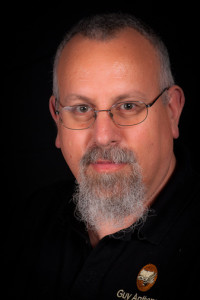 Guy Anthony De Marco is a disabled US Navy veteran speculative fiction author; a Graphic Novel Bram Stoker Award® nominee; winner of the HWA Silver Hammer Award; a prolific short story and flash fiction crafter; a novelist and poet; an invisible man with superhero powers; a game writer (Sojourner Tales modules, Interface Zero 2.0 core team, third-party D&D modules); and a coffee addict. One of these is false.
A writer since 1977, Guy is a member of the following organizations: SFWA, WWA, SFPA, IAMTW, ASCAP, RMFW, NCW, HWA. He hopes to collect the rest of the letters of the alphabet one day. Additional information can be found at 
Wikipedia
 and 
GuyAnthonyDeMarco.com
.