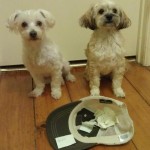 Thank you to everyone who dropped by the Fictorians over the last week to enter our Jacqueline Carey giveaway.
We have enjoyed reading about your favourite characters and I've added a few books to my "must buy" list. The lucky winner of a signed copy of Jacquelin's latest book, Saints Astray, is… <drum roll> Jalen! Congratulations, Jalen. Send your mailing details to me at k.quillinan at yahoo dot com and I'll pass them on to Jacquelin.
Thanks again to everyone who entered and a special thank you to Jacqueline Carey for making this contest possible.
Click here to read the first chapter of Saints Astray
Click here to order from Amazon.com