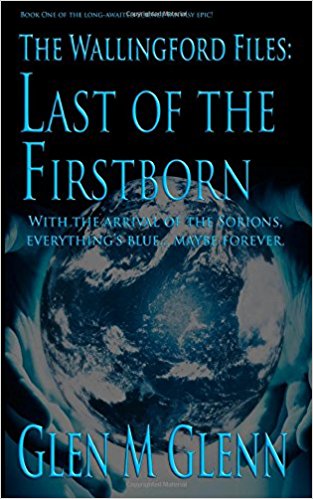 Beware! All small publishers aren't created equal, and most of them will do absolutely nothing for you except waste your time and tie up your rights.
First of all, there was a time when a small publisher could really help a writer. But this was before the Internet and before services widely used by small publishers weren't readily available to writers.
Nowadays all services that are available to small publishers are available to writers in one form or another, everything from editing to interior and cover design to printing to promotion to distribution. As a writer, you can become the publisher. You don't have to rely on someone else to control your writing destiny.
Now, if you talk to enough people you will hear plenty of positive and negative stories about small publishers, and this includes print and e-publishers.
I have been with three small publishers over the last fifteen years. I needed the first small publisher because it was when the Internet was still in its infantile stage, and self-publishing had so many negative connotations.
Back then, subsidy publishers were rip-off traps that raped writers young and old. They charged outrageous prices for their services and offered little help after they finished printing your book. You were left to swim or drown. Most writers drowned, never recouping their initial investment. Many of these companies are still in business in one form or another.
My first publisher represented a dozen or so writers and helped when they could, but they had a limited budget. Most of the footwork and promotion was up to me. I understood my part and did what I could to promote my book. Things were going along slowly, but smoothly. Then, the publisher ended up biting the dust, and that was it. I was back to square one.
My second publisher was someone I respected greatly. He had been in the business for a long time, and had connections with a lot of different people in the industry. But publishing is a grind. It burns out those with the best intentions. He ended up giving all his authors back their rights and closed shop. To his credit, he helped me a lot with my writing and was the first person to suggest I start my own publishing company. The company would publish one author—me. I should have taken his advice.
Unfortunately, I was offered a three year deal from a larger small publisher, one that represented several hundred authors in one form or another. They gave me a small advance that was used for a three minute video to promote the book. When I signed the contract I knew they were a lot different from my previous two publishers. Their contract was much longer, and contained clauses that would make it difficult to leave if I wanted to sever my relationship early.
Things started off well. They were polite and attentive, answering all my questions. But in the back of my mind there were things I didn't like about them. I almost didn't sign with them, and looking back at it I should have followed my gut and passed on their offer.
First of all, their acquisition editor confused me with another author. That was the first warning. Then, they didn't care what size the book was or what was on the front cover. They were like 'that's up to you.' Then came the price they would charge for the book, and my discount rate. I thought both were too high for an unknown author.
Lastly came the advice they gave me for any future books. They suggested that I make them a certain length so they would be easier to package. After a few months, I realized I was going to make zilch from this deal unless I really busted my butt. They were going to make money no matter what happened.
That's when it hit me! Why bust my butt for a small percentage when I can bust my butt and reap the lion's share.
Now I have to admit that I had no idea about cover design, interior design, blurbs, price points, discounts, promotional pieces, giveaways, reviews, ISBNs, and a bunch of other information that my publisher knew.
But you know what? All that information is readily available on the internet. There are many good people out there who are willing to help you. Of course, you have to beware of the many sharks too, but it is like any business. There will always be good with the bad.
Next, look at the life expectancy of many small publishers, both traditional and on-line. Notice how many of them are out of business after a short while. A lot of them! They will never have the passion that you have for your work. no matter what they say. Many of them are like a lot of agents—they will suck your blood dry, and then when there is nothing left, they'll move onto the next victim. I mean writer.
If you can start your own publishing company this is the best time to do it. There is a ton of information out there. If you're still a little nervous about taking the plunge, team up with another writer. You can share the cost, the hours, the ups and downs.
But remember, it's a business and you should treat it like a business. The more you put into it, the better chance you will get something positive out of it. But be realistic. Most likely, you will never get rich. You probably won't even make a living or you will make a marginal living.
As writers, we all want to make money, but if you're in the business just for the cash, do something else. You can make a lot more money in other lines of work.
Lastly, I want to give two references that everyone should read if they even have an inkling of becoming a publisher or if they just want to become a better writer.
One of these people I know well, and I consider him a friend. He's smart and at times inspirational. The other is someone that I don't know. But the guy is friggin' brilliant. Every article I read from him gives me hope and makes me want to write and publish.
The first gentlemen is Harvey Stanbrough. You can find him at HarveyStanbrough.com. The second gentlemen is Dean Wesley Smith. You can find him at deanwesleysmith.com.
Guest Bio: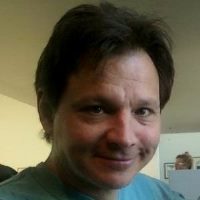 Glen M Glenn is an entrepreneur and a fiction writer. His books Last of the Firstborn, Dark Ritual and Sheepland will be coming out later this year. You can check his website out at glenmglenn.com.