A guest post by Mark Leslie Lefebvre.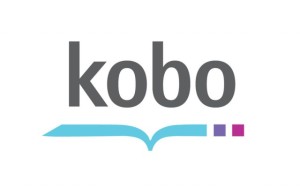 You've heard it before, you'll hear it again. Maybe this time you'll remove yourself from the attachment you have with your beautifully bouncing "baby" of a book and listen.
Getting noticed starts with a good cover. And not just a good cover, but an excellent cover. And not just an excellent cover, but an excellent professional cover. And not just an excellent professional cover but one that appeals to your target audience – respectful of the genre you're targeting.
Let me be brutally honest here – and it's not easy to say, but it's something I've seen time and again. I have authors who, on Kindle, are selling reasonably well, some of them selling exceptionally well, who approach me and ask why they're not selling much or at all on Kobo. Then I look at their books and the first thing I see is a cover that makes me cringe and start trying to come up with ways to avoid telling them I think the cover is horrible.
It's difficult to tell someone their baby is ugly – but it's even more difficult to present a less than professional looking book on any of our featured spotlights or main pages.
Why am I harping on about something I'm sure you've read a thousand times? Because it's true. Kobo's website is far more merchandised than a site like Amazon – and as such, getting a human's attention and holding it long enough to get them to read the synopsis and then check out the price all starts with a great cover.
And that's one of the main ways that titles get selected for various features on Kobo's website.
The metadata that you enter is another way to stand out as professional. It can also help you with helping us convert readers of one book in your series to the rest of that series. Entering consistent series title data plus the volume number in that series can lead to this. There is a great article posted here that outlines some of the benefits.  (Selling More of Your Series Books on Kobo)
Here's an example of how a series title is displayed, helping customers see that this book is connected to others.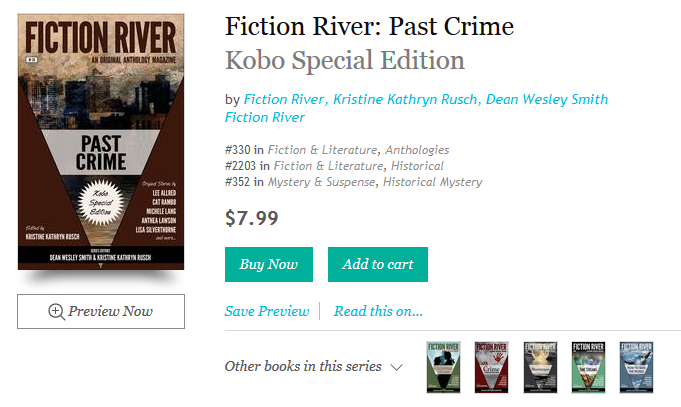 Kobo is using this data not just for enhancing the merchandising, but also sending reminder emails to customers who are currently reading or have recently completed reading a book that's identified as part of a series.
Below is a sample email derived automatically from a reader's catalog of titles.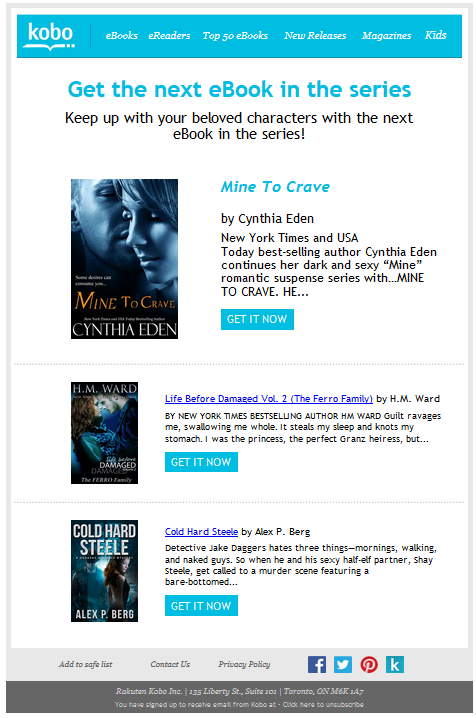 There are plenty of other feature spots that we are highlighting indie author published titles within.
One of them is the permanent FREE EBOOKS landing page – conversion here works best with series books; offering the first one for free (which you can do through Kobo Writing Life for as long as you want) and enticing customers into the next books in that series.
Other merchandising spots are KOBO NEXT and KOBO NEXT GREAT DEALS (typically $4.99 and under)
Kobo also runs monthly discount "publisher sponsored" features in which authors allow us to discount their titles to customers using a coupon code. In them, the publisher then gets paid 70% off the discounted price. Here's an example of one that ran in mid June 15, 2015.

But what I'm most excited to share is that we are building in the opportunity for authors to be considered for various promotions like these directly within Kobo Writing Life. An easy way to think about it perhaps is as a "BookBub Built Right into Kobo Writing Life" – meaning that when promotional opportunity comes available, if your book already has the right price point, is in the right category and available in the right territory, you'd see if it was eligible for a forthcoming promo and, within just a few clicks, submit the title for consideration. We're pretty excited at how this will open up the ability for authors to be included in various promos that we continually run throughout the year.
To take full advantage of this promotion, you'll need to be signed up for Kobo Writing Life – your directly published titles will be the ones eligible for the various promotions that we are already starting to schedule as much as 2 or more months in advance.
Some other things you can do to assist with getting noticed on Kobo include:
Attending events and networking and liaising with other authors and industry folks. Even if you aren't at an event that a Kobo person is at, you might end up making a connection of a connection – it's a small industry and authors are fantastic at helping one another. There are easily dozens of authors that have been introduced to me through authors I already know.
Publish directly to Kobo Writing Life rather than coming in through a data aggregator. We are constantly sifting through new titles entered into our database, always looking for that next "hidden gem" that we can spotlight for our customers.
Pricing. Where 99 cent novels seem to be the way to go on Kindle, Kobo doesn't use books as a "loss leader" – eBooks are the ONLY thing we sell, and our prime real estate needs to be dedicated to books that we can actually earn money on. Imagine that we have the choice to feature one of two great fantasy novels. One is 99 cents and the other is 9.99. Remembering that Kobo keeps 30%, which one do you think is a more sustainable title for us to spend time featuring?
Mark Leslie Lefebvre Bio: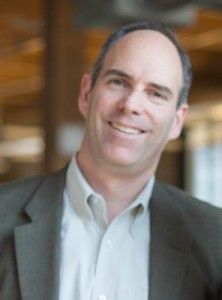 Mark Leslie Lefebvre is the Director of Self-Publishing and Author Relations at Kobo. He was hired by Kobo in 2011 to make it easier for indie authors and small publishers to get their work published to Kobo's global catalog (which is available in 190 countries). Mark and his team launched Kobo Writing Life in July of 2012 and it now represents between 10 and 18% of Kobo's weekly unit sales, larger than any of the major publishers. Mark is also the author of speculative fiction and Twilight Zone styled horror under the name Mark Leslie. His latest books include Tomes of Terror: Haunted Bookstores and Libraries and I, Death.