It's important to do your homework when writing, especially about science.
In the recent past, I've read a number of stories and novels in the Sci-Fi genre that utilize some version of a healing agent. Sometimes this is a salve or injection or maybe a bath like in Wanted. The authors of these stories try to give some indication of science behind the concoction. The explanation will usually toss around some terms including antibiotics.
Antibiotics don't work anymore.
One hundred years ago, before antibiotics, people might get a bacterial infection from scraping their knee or slicing their finger. The infection would "fester" meaning the bacterial colonies would spread and eventually the person could go into septic shock. We called this blood poisoning when I was a kid, but basically it's where the bacteria has taken such control of a body that it can't fight back and will eventually die.
Penicillin changed all that.
All the sudden folks that underwent surgeries, recovered rather than going sepsis. We could do more intricate, outpatient procedures (as opposed to chopping off an infected limb and cauterizing the wound).
You get the point. Antibiotics were awesome.
But they were never a fix-all. They don't affect viruses, fungi, algae, or cancer. Just bacteria. And some estimate that there are millions of types of bacteria. So antibiotics don't have an affect on all of them. In fact, within a year of introducing penicillin into the medical world, scientists discovered strands of bacteria that had already become resistant to penicillin, meaning it no longer worked to ward of infection from those strands.
That's why they developed amoxicillin and cephalexin and erythromycin and Biaxin and Floxin and Levaquin and so many more. But just as quickly as the antibiotics are introduced, bacteria finds a way to morph, change some how and become resistant. No new antibiotic has been developed since the 1980s. And the "last resort" known as Colistin is kept under lock and key, barely used just in case the bacteria develop resistance through exposure. And sure enough, it's all ready happening.
So you see, Antibiotics don't work anymore. At least not in the future. In fact, Dr. Fukuda of the World Health Organization stated that "the world is headed for a post-antibiotic era, in which common infections and minor injuries which have been treatable for decades can once again kill."
Now doesn't that sound more like science fiction than a concoction using antibiotics as a cure-all?
So what is science doing about it?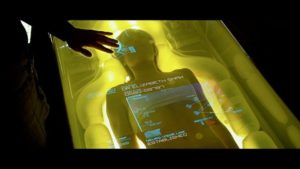 Now for the science nonfiction. Scientists are developing all sorts of new technology to help prevent the apocalypse. Nanoparticles as treatments and delivery mechanisms of other treatments, viruses for the same purpose, enzymes that fight antibiotic-resistant bacteria now called "Superbugs" and the development of other antimicrobial agents like small molecules that mimic the human immune system—specifically antimicrobial peptides.
Bottom line, do your homework. Don't just spout off something that a reader might perceive to diminish your credibility.
I live in Arizona with my family, wife and five kids and a little dog. I write fiction, thrillers and soft sci-fi with a little short horror on the side. I've hold an MBA and work in finance for a biotechnology firm.
I volunteer with the Boy Scouts, play and write music, and enjoy everything outdoors. I'm also a novice photographer.
You can read some of my works by visiting my Wattpad page and learn more at www.jacekillan.com.