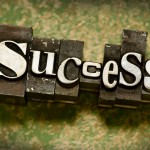 I've recently become a slush pile reader for Flash Fiction Online. In my opinion, good Flash Fiction (a complete story of 500 to 1,000 words) is harder to write than a complete novel. In one of the slush rounds – reiewing stories their writers hope to have FFO publish – I moved two of the stories to the next phase of consideration. Why?
One was science fiction, and one was fantasy/slipstream. Even though the two stories were nothing alike, they had some common traits that helped them move to the next round. So what did they do right?
(1) The prose was clean – no typos, no major grammar problems.
(2) The main characters were well-defined and interesting.
(3) Each character had an interesting problem to solve. One wanted to go home, and the other had a major decision to make. The second story violated my withholding "rule". It didn't tell me something the main character would know – what the decision was. I didn't mind the withholding this time because the point of the story wasn't the decision, but how the character makes it.
(4) The writers had strong "voices". A writer's voice is different than technical proficiencies. It's a little hard to define. Voice is the personality of the writer coming through his or her words. It makes the story unique. Five people can write a story about a werewolf's first transformation. While the plotline will be the same for each, the stories will be told very differently because of "voice". For these submissions to FFO, the fantasy's voice was a bit irreverent and humorous. The science fiction voice was curious and intelligent.
(5) They were complete stories with beginning, middles and ends. Rust Hills said "a short story tells of something happening to someone" in his Writing in General and the Short Story in Particular. Submissions that aren't complete are character sketches or scenes. While they may be fabulous, they aren't what FFO is looking for.
(6) Setting. It's difficult to convey a full setting in 1000 words or less, but both of these stories gave me enough of one that I could see where the characters were. One in deep space, and one in a somewhat run down kitchen.
Note the order I put the above-list in?
I did for a reason.
Your story might have all the other elements, but if it is riddled with grammatical errors, I won't read on and find that out. If the story is readable, I look for a character to care about. And so on. My list isn't absolute. I might pass on a story with grammatical errors if the voice or characters are stunningly fabulous. Don't put the bar to publication any higher by making technical errors.
What am I looking for as a slush pile reader?
The same thing I'm looking for when I buy a novel. A great story told well.
Keep writing, and keep submitting. I hope to see you all over at Flash Fiction Online.