A guest post by by Sean Golden.
I was probably twelve or thirteen years old when I met him. So many years ago. Yet I remember the moment vividly. Harsh laughter rang through smoke-filled gloom, in a room packed with intimidating strangers. Mugs of beer and tankards of ale banged on the tavern's rough-hewn tables.
He leaned back into shadow, travel-stained boots crossed at the ankles in the flickering firelight, his head shrouded by a weathered hood. A sudden glimmer of burning tobacco reflected from dark, brooding eyes as he drew on a humble pipe. A palpable aura of danger and strength surrounded him. Even in the crowded, noisy tavern, his mere presence quieted those near him. At that moment I knew I had encountered someone special, someone I would never forget.
And I never have. Strider rapidly became my favorite character in Lord of the Rings. In a book filled with memorable characters, Strider was the one that resonated with me, and still does to this day, over forty years later.
When I first heard that Lord of the Rings was going to be made into a major motion picture, my biggest concern was how any actor would be able to bring the Strider in my head to life. I had low expectations, especially when I saw who was cast. The Strider in my mind was going to be a difficult thing to capture on film. That Strider was no Hollywood hunk. Far from it, his visage was rough and intimidating. He was dangerous, mercurial, and tortured by an ancient legacy of unbearable shame.
In the end I thought Viggo Mortensen did a fine job in the role, and I enjoyed the movies greatly, but the movie Strider was a pale shadow of the Strider in my head. In fact, I would be hard-pressed to come up with an actor today who could remotely portray the man I met that memorable day so long ago. Perhaps the closest would have been Clint Eastwood, at the height of his Spaghetti Western fame.
There are many reasons Strider struck such a chord with me. His ambiguous introduction, his raw, animal presence, his mysterious past, his wit and wisdom, all of that factors in. He is heroic, but in a reluctant, almost surly way. He struggles with self-doubt, a mere mortal man in a world filled with demigods and monsters.
In short, he is a complex and multi-faceted character who is on a personal journey of self-discovery in a dangerous and confusing world. His plans are frequently thwarted by powerful enemies, and even by betrayal. He falters. He worries. He doubts. He takes chances. And in the end, he finds himself.
Having said all of that, what did I learn from Strider that I've applied to my own writing? Have I been able to create any character as compelling? Probably not, after all, Lord of the Rings is rarely missed in any list of the greatest stories ever told. But I did learn a few things that I hope have informed my own creation of characters. Here are some of them:
Conflicted characters are interesting. Self-doubt is something we can all relate to, and we tend to like characters with whom we can relate.
Actions speak louder than words. Strider may be conflicted, but he never wavers in the face of danger. When he does make a decision, he is fully committed to it.
Compassion and empathy can be as compelling as combat. In fact, as shown when Strider, Legalos and Gimli relentlessly pursue the orcs who captured Merry and Pippen, compassion and empathy can be downright epic.
It can help your story if the most interesting character isn't the protagonist.
Every character deserves a story arc of their own.
There are other memorable characters I could have chosen as the subject of this article. Some of them aren't heroic. In fact some are the opposite of heroic. Holden Caulfield, for example. Others I could have chosen include: Elizabeth Bennett. Fivver. Katniss. Peter Parker. Ahab. Meg Murry. Atticus Finch. Scarlett O'Hara. Tyrel Sackett.
But I chose Strider for many reasons. One reason is because most people I know, when asked who they thought was the most memorable character in Lord of the Rings, would choose Gandalf. A few might pick Frodo. And both of those are definitely memorable characters. Tolkien had a gift for creating memorable characters.
I've given a lot of thought over the years to why Strider stuck with me in such vivid ways. I'm not sure I can identify why even today, forty-plus years later. Since it is my goal to create similar characters, it's a consequential question. The best I can come up with is that something in my image of Strider resonates with me. I like him. Every time he came on the stage, I was thrilled to see him. And he never let me down.
So that's what I want to do in my own writing. I want to create characters who evoke such strong emotional responses from my readers that their eyes light up whenever that character is on the page. Maybe they love the character, maybe they love to hate the character. But either way, they love to read about the character. And reading is what it's all about in the end.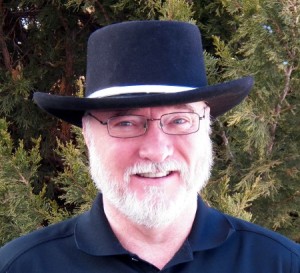 Sean Golden is many different things. Father, husband, writer, programmer, project manager, gamer, crafter, fisherman, amateur astronomer and too many other things to bore you with. He took a year off from the grind of corporate cubicle farms to write "Warrior" and "Warlock," both available on Amazon.com. The third book in the series, "Warlord" is in the final stages of writing now. Sean has a BS in physics from Louisiana State University and had the second highest rated rogue on his World of Warcraft server after taking down the Lich King, and then retiring from raiding.