There are movies that are exciting to watch like Star Wars and the Avengers. Some classics that we like to watch over and over again like Ferris Beuller's Day Off or the Princess Bride. Others that we can quote word for word like Monty Python and the Holy Grail or Dumb and Dumber.
And there are some movies that move us, even change us and stay with us forever.
I've only seen Swing Kids once, about twenty years ago. But the movie had a profound effect on me. I replayed the ending over and over again in my mind for weeks. I wanted it to be different. I wanted a happy ending. But that wasn't the message. My thoughts turned to anger for the tyrants that have caused so much pain to the children of this world.
And I realized.
There will always be tyrants. But we can overcome the pain and misery they cause by banding together and fighting back and never giving up. Swing Heil.
This message was embedded in the story written by Jonathan Marc Feldman, someone I don't recognize by name and yet he has influenced my life tremendously. He has taken my mind hostage at times, challenging my perceptions. I think I'm a better man because of that movie.
As writers we have the awesome opportunity to influence the world through story.
This month we are discussing exceptional stories told through movies. So stay tuned, we have a full month.
– Jace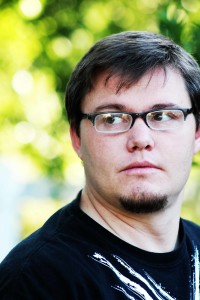 I live in Arizona with my family, wife and five kids and a little dog. I write fiction, thrillers and soft sci-fi with a little short horror on the side. I've got an MBA and work in finance for a biotechnology firm.
I volunteer with the Boy Scouts, play and write music, and enjoy everything outdoors. I'm also a novice photographer.
You can visit my author website at www.jacekillan.com, and you can read some of my works by visiting my Wattpad page.