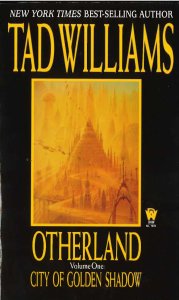 As a reader, I have a lot of reverence for the cliffhanger. I think I am perhaps in the minority here. I can certainly remember a time when cliffhangers drove me crazy. Back when I was in junior high, I would anxiously (not boldly) go into the various Star Trek season finales, knowing they wouldn't end well for my heroes and I'd likely suffer months of torment afterward waiting for the inevitable resolution come fall.
Now, an undisclosed number of years later? To put it mildly, I've changed my mind. I love cliffhangers. Love them! In movies, in books, in television series, in all their different forms. But we're mostly talking about books here at the Fictorians, so I'll continue in that vein. In particular, I love the way multiple storylines come crashing together in a maelstrom of calamity at the end of a book. I love how these storylines may seem unconnected—that is, until the disparate threads careen together like shoelaces tipped with metallic sheathes, all drawn irresistibility to a magnet (one of the strangest and most ineffective metaphors I've come up with, granted, but which I'll fail to edit out only on account of its extreme curiosity). As a writer with a greater understanding of narrative and structure, I don't often fall for this anymore, but I try to pretend I don't foresee the adhesive "story swirl" that brings characters and plots together in fun, hopefully unexpected ways.
Nowhere has this been better executed than in Otherland: City of Golden Shadow, the first in Tad Williams' Otherland trilogy (or rather, one of his patented tetralogies). I can remember exactly where I was when I first raced through the concluding chapters of that book. I was in my first year of university, secreted away in a quiet nook in one of the library's upper-level alcoves; these alcoves were magnificent places, because you could spy down on people wandering the stacks unawares. Very little spying occurred that day, however, much to the delight, I'm sure, of the unsuspecting library populace (so far as a person ignorant of spying can be delighted that they are not in fact being spied upon), because I was engrossed. Tad Williams had my exclusive attention, and he held it in his unyielding grip of fiction prowess.
My carpool had deposited me at school about an hour before any of my classes started, so I had some time to read. But an hour was not enough time to get through the last 150 pages of the book. To this day, that's an unprecedented amount of reading for me to accomplish in one day, never mind one sitting, as I typically do not read very quickly. My class's start time approached, and I could not put the book down. I realize that is an oft-abused cliché in reading circles, and I don't go to this particular well lightly. That well-worn paperback may as well have been cemented to my hand with skin-ripping crazy glue. My first-year psychology seminar could not compete. I stayed up in that alcove until I got to the last page of the book, and not a moment sooner. In fact, I only left quite a large number of moments later, since I had to sit silently in stunned, mandated appreciation for about half an hour after turning the last page.
That ending is a work of art which never fails to stimulate me, and I've subsequently read the story five or six times. It's the classic "story swirl" effect I mentioned earlier. I fear spoiling this magnificent read with plot specifics, as my zealous desire is that this blog post will inspire you to search it out and experience it for yourself. Suffice to say that there are a large cast of characters, of different ages and ethnicities, in wildly divergent corners of the earth, in circumstances so unrelated that I could not imagine how they might conglomerate in the end. But they did, and it was (is) beautiful. I don't think there has ever been a reader who got to the end of Otherland Volume One and then didn't immediately flip into Otherland Volume Two, were it available. (Fortunately I did not have the second book available that day, else I would have missed several classes.) It would be like someone seeing Locutus of Borg declare war on the Federation at the end of "The Best of Both Worlds, Part One" and then say to herself, Meh, I don't care what happens next. It has been scientifically proven that no such breed of human exists.
I dare you to prove me wrong. I dare you!