A Guest Post by W. J. Cherf.
There are electric moments that leave an undeniable emotional stamp. Many of them showcase outright heroes. For me, first and foremost, there was the assassination of JFK, then, the lunar landing by Apollo XI team, and finally, but hardly last, the sudden and heart-wrenching Challenger disaster.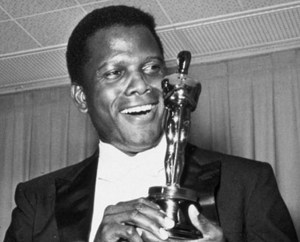 Before any of those, however, there was Robert Ruark's book, Something of Value, about colonial farm life in Kenya in the 1940s. In 1957, a movie with the same title appeared with a young Sidney Poitier, playing the Kenyan Kimani Wa Karanja, opposite an equally boyish Rock Hudson, who played Peter McKenzie, the white son of a colonial English farmer.
Kimani and Peter grew up together like brothers, and like brothers shared in a fair amount of mischief. But as they matured, the world and its harsh realities all too quickly caught up to them and strained their bond for each other. Kenya in the late 1940's was a hot bed of nationalism that resulted in the bloody Mau Mau anti-colonial uprisings. This history engulfed both Kimani and Peter, who much like many brothers during the American Civil War, found themselves facing each other estranged on the battlefield.
I was seven years old when I first saw this black and white movie. By today's jaded standards, its acting would be reviewed as contrived and its plot judged hokey. But back then, in the late 1950's, it was a daring film, where Peter (Hudson) dared to challenge the racial superiority of his heritage. Meanwhile, Kimani (Poitier) challenged it openly with the simple question of "Why?" The roles played by Poitier and Hudson impressed this young soul, this Chicago Northsider, who at the time was naive, innocent, and color blind.  As a consequence, Kimani (Poitier) became my favorite character (actor) because of his immense depth, passion, pride of place, and desire to succeed. Peter (Hudson), not so much, because he had inherited the driver's seat, had far less to lose, and potentially far more to gain.
Later as a boy scout in Troop 76, I remember fondly my many good friends of the inner city, who just so happened to be Latino, Norwegian, Korean, Afro-American, Japanese, and Irish. Just how they accepted this Czech into the mix remains to this day a mystery to me. In all of them, I saw a Kimani.
But back to Sidney Poitier's Kimani. As a young man even then I recognized the inner struggle, the external conflict, and the extraordinary desire for a black man to be seen and accepted as an equal. And yes, even with his dying breaths, after bitterly fighting his boyhood friend Peter, Kimani died hoping, yearning, for "something of value."
Any time a movie can render you choked up and tearful has hugely succeeded. Poiter's Kimani did it for me at the age of seven, for he absolutely nailed the character and the role that somehow, someway, has always remained a part of me.
(Little did I know at the time that Something of Value was Sir Sidney Poitier's breakout film, who was the first Bahamian and first Afro-American to win an Academy Award for Best Actor for his role in the Lilies of the Field. His other cracker-jack films include: To Sir, With Love, In the Heat of the Night, and Guess Who's Coming to Dinner.)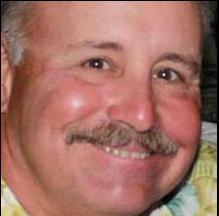 W. J. Cherf is a deep, witty, engaging author, ancient historian, and archaeologist, who has been there and dug that. He is best known for writing historical science fiction. His award-winning five book series,
The Manuscripts of the Richards' Trust
, fulfilled a life-long desire: "to write books without footnotes," and to share his love for ancient Egypt. But beware as these books provide a wild and sophisticated ride, and are only for those who enjoy lively description and an involved plot.
But get this: Cherf is currently delving into the deep and murky realms of the paranormal, action-adventure, and urban fantasy genres. The first book of his new series entitled,
The Adventures of J. J. Stone
, will debut before the end of 2016. What's it about? Think: The Dresden Files meets American Sniper. Reports have it that book three is already finished and ready for the editor. So stay tuned and strap yourself in!
To find reviews and free chapters to all of his published works, not to mention a handy source for the latest breaking news in Egyptology, go to
www.wjcherf.com
.