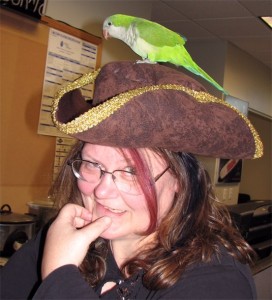 Guest Post by Terry Roy
Many authors go on the extravagant hunt for the best cover art out there. And while cover art is an important part of creating an attractive selling package (your book), bad typography can ruin it. Without typography, it's not a book cover. It's just a photo, an illustration, a painting.
What is typography? Glad you asked! It's the art of arranging letters and words attractively on a page. Whether or not that page is a book cover or an interior narrative page, a billboard on a highway or stamped on a grocery bag you take home from the market. Most professional graphic designers are trained in this. Many others creating book covers nowadays are not. If you're hiring someone to do a cover (to me, this means the complete package), or add typography to the image you want as the background for your cover, make sure you look at their portfolio and like what you see. Forget the pictures. Make sure you like what you see even if the titles and author names were on solid color backgrounds. Great typography design can carry itself, images added or not.
I can write pages and pages on this, but to keep it simple, I'll distill it to basics.
1. When you commission artwork or start your image search, remember you need to display large, visible type on top of it.
Too many people sacrifice the visibility of the book title or author name so they don't cover up the art. In my opinion–that priority should be the other way around. The art shouldn't interfere with the stand-out impact of the author's name and the title of the book.
2. The typeface you choose for the title can set the mood and tone of the book from the start. Choose wisely.
There's a reason that many thrillers, spy stories, and suspense novels use a simple headline font like "Impact"—it denotes urgency, demands attention. Distressed or goth fonts get used on gritty, post-apocalyptic stories or dark vampire stories. (Be careful here, many distressed fonts won't "pop" without a lot of help and unless you are a bestselling author, you don't want your title blending in with the background art.) Fancy script fonts with lots of loops and swirls remind us of romantic invitations–so we see some of that on romance novels. These examples are generic. But please, don't just pick a font because you think it's cool. It has to match the story, and feel right with the title. Font sites often give you the option of typing in your title so you can preview it as you scroll through pages of choices. Just try it—see how it changes the mood and tone with each new look. (I spend hours trying fonts on titles, like some people try on clothes.)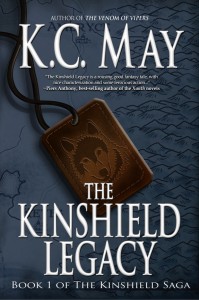 Make sure your font choice–or the font choice of your cover designer– is legal to use commercially.
Please respect fonts tagged "for personal or private use only" and do NOT use them on your book covers. Often fonts at free sites were created to emulate a copyrighted, restricted-use font face. It is NOT okay to use these fonts on your books or anything you put out for sale or download in a public marketplace. ("Bleeding Cowboy", which I see on a lot of vampire or paranormal books, is a good example. Lots of people are using it, but unless they got a licensed copy, or written permission from the designer, they shouldn't be.) Go to a site like Fontspace and use the "Commercial Use Friendly" filter in the search. That way, free fonts that are cool to use on book covers and other projects will show up, without tempting you with the Personal Use Only fonts.
3. Visibility and Readability.
Now that you have the right font for your genre and title, and another for your name (a simple, non-fancy font will do in most cases) the third important thing is to make sure it's clear, sharp, and readable. Remember, in the online market for both e-books and paperbacks, the reader is either spotting you first in a tiny ad or a tiny thumbnail image in a New Releases list. Even if your cover art loses fidelity at thumbnail size, the title, at least (if not also the author name) should stand out sharp and clear. Color choice is important here. It's hard to go wrong with the classic choice of black (offset by white), or white (offset by black) when you're just not sure. No matter what color you choose, contrast with the background is paramount. There should be enough contrast to "pop" that title even in small sizes.
Now… go out there and practice! One final tip I'll leave with you today: study the bestsellers of your genre from the big name publishers. If you are a do-it-yourselfer, copy one of these covers. Import it into your graphics program and make it a locked layer. On a layer on top of that, challenge yourself to duplicate layout of the title, authorname, and any other print. You don't have to match the typeface exactly, just get one close enough. (In graphic design courses, students are often challenged to duplicate the layouts on ads and product packaging–it's a great hands-on learning exercise.) Even if you don't want to tackle your cover typography on your own, studying what's hot from the big pubs in your genre can give you a better eye for getting quality work from the person you hire to do it for you.
Terry Roy has been drawing ever since her fat little fingers could hold a crayon. Digitally illustrating and designing beautiful books, inside and out, since 1998. Her experience in digital art started in 1992 when the first MS DOS version of Photoshop was released for Windows computers. She can now be found at 
TERyvisions
, and her
blogsite
.