A guest post by Gama Martinez.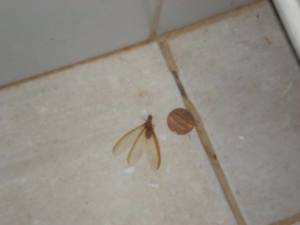 When asked to do this post, a couple of things came to mind. I could've written about how a trip running for the bulls turned out to be the beginning of a friendship with someone, or about how I once managed to get away with stealing a test in high school even though every shred of evidence said I'd done it. I almost wrote about the time I nearly poisoned myself with peanut butter. I finally settled on the time I got attacked by a swarm of perfectly harmless African lake flies.
It was 2009. As people (or at least I) tended to do in those days, I kept my eyes on the prices of plane tickets to Uganda. You see, I have some dear friends who at that time were long-term missionaries, and I wanted to see them. I'd also been saving up for this trip for a while, as the price of the flight tended to run about $2,000. I was a little more than halfway there when the flights suddenly dropped to $1,200, so I bought my ticket for March the following year. I didn't have a lot of vacation at that job, so I only took a week.
A few months later, I had my yellow fever shot, a box full of malaria medicine, and a couple of carry-ons filled with clothes (I don't need to check luggage unless I'm transporting weapons or am staying longer than ten days). Twenty-four hours of travelling later, I landed in Entebbe, Uganda. It was late so we spent the night there. The next morning, we travelled to the village of Mitiyana. No, we're not talking mud huts or anything. They actually had a rather nice house, but I digress.
There is a nine-hour time difference between Dallas and Uganda. A week just wasn't enough time to acclimate myself to it. It was never bad. I would just wake up at 5:00 in the morning or something like that. Generally, I stayed in bed and tried to sleep more, but one day I decided to read. You see, I was going to the very first Superstars Writing Seminar two weeks after I got back, and I was way behind on Dune. By the way, going from Dallas to Uganda and spending a week there followed by returning to Dallas and going to work for four days and then a trip to L.A. for an intense seminar on the business of writing… not the best idea if you don't want to take yourself to the very brink of exhaustion.
Anyway, back to Africa at 5:00 in the morning.
I flipped on the light and started read The Winds of Dune. Before long, I noticed a large winged insect crawling on the mosquito net around the bed. I slowly reached out and grabbed another Dune book, intending to smash the insect between the books, but by the time I had done that, a second insect appeared. Then a third. In a few seconds, the room was swarming with them.
Being a writer, naturally, my mind was filled with all the terrible stories of deadly animals that live in Africa. Could these animals sting? Were they poisonous? There was an episode of The Simpsons where a butterfly lands on Homer's finger. It then curls up and burrows into his hand. You can see it move under his skin until it reaches his head and digs into his brain. I know it's ridiculous, but that was what I was thinking. Hugging the wall, I made my way out without getting killed. I woke my missionary hosts and was promptly informed that they were just lake flies. They were completely harmless and had probably been attracted by the light.
People get attacked by deadly animals in fiction all the time, but those are generally plot devices. For the most part, real animals don't attack unless provoked. People are willing to overlook that because it advances the story, but being attacked by a swarm of perfectly harmless animals? I could just imagine trying to put that in a story and having the editor come back and say, "No, that's stupid.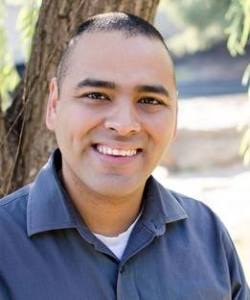 Guest Writer Bio:
Gama Martinez lives near Dallas and collects weapons in case he ever needs to supply a medieval battalion. He greatly resents when work or other real life things get in the way of writing. Other than writing, he does normal things like run from bulls and attempt to leave the Earth to be a Martian colonist. He has the first two books of the Oracles of Kurnugi trilogy out, with the third coming later this year. Take a few minutes
to visit his website
!