A guest post by Sean Golden.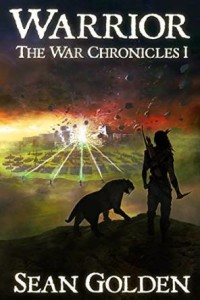 You've done it. You've finally finished your first novel. After months or years of tears, sweat and blood, your baby is about to meet the world. But if you are self-publishing, or have an Indie publisher, you may find yourself not only the author, but also your book's primary marketer and promoter. So what do you do?
No matter how brilliant your novel is, if nobody sees it, nobody will buy it. How do you break out of the gray mass of obscurity and catch the attention of potential buyers? My first novel didn't break any sales records, but if a couple thousand sales in the first four months sounds interesting to you, here's the approach I took, broken into three main areas:
Proper presentation (cover, blurb, categories, etc.)
Social media
Reviews
Proper Presentation:
Presentation starts with the categories and keywords you associate with your book. Categories and keywords determine the genre lists and search results in which your book will ultimately appear. There are few decisions you will make that will ultimately impact your sales more than which categories and keywords you choose to associate with your book.  Paradoxically, the more you sell, the more important this is due to the algorithms online book sellers use to present readers with purchasing options. Choosing the wrong categories and keywords is like presenting a selection of shoes to a shopper looking for hats. Amazon.com provides this excellent guide to categories and keywords.
Once you have your book appearing in the appropriate lists and search results, the next thing a reader will see is your cover. A good cover is more than nice artwork and title text. To get your cover to stand out, I suggest that it accomplish three specific things:
Be readable in the most common online thumbnail sizes
Match genre expectations
Have dynamic, eye-catching artwork
The purpose of your cover is to encourage a reader to click on it. Nothing screams "self-published" like an amateurish cover. If you can't create professional quality art yourself, find someone else to do it for you. Keep in mind that your art will be scaled down in the thumbnails. Once a reader clicks on the thumbnail, they will be presented with your book's summary page, which is where they will (hopefully) read your blurb. If the blurb catches their imagination, there's a chance they'll click "Buy."  It's beyond the scope of this post to explain how to write a good blurb, but here's one article with excellent advice.
Your book's presentation should be viewed as the bedrock of your strategy. Everything else you do will drive people to the page with your book cover and blurb. Even if you can tease them with an online ad, if they get to your book summary page and the cover is lackluster, not genre specific, or the blurb doesn't sell them, they won't click "buy."
Social Media:
Let's assume that you have that foundation in place. The next goal is to get people to land on that summary page. This is where social media comes in. And social media means more than just Facebook and Twitter. My daughter, Sarah Golden, is my social media guru. When I first self-published Warrior, I did a short post on Facebook letting my friends and family know that I had a book out. I dragged my Twitter account out of mothballs and started Tweeting. But that only gave me a small boost in sales for about a week.
Then Sarah jumped in. She either created, or had me create, accounts on multiple social media platforms including an author page on Facebook. Here's the page she created for my novel on Pinterest. I also joined Goodreads and created an author and a book page there. Then I joined other reader or author blogs, such as KBoards. The results of Sarah's social media campaign were striking. My sales went from a few per day, to twenty per day and higher. Pinterest allows me to give my readers content that lets them see a lot more about the story than I can squeeze into a Facebook post. It also allows others to post their own content.
The real value of social media is that it allows readers to get to know the author. I try hard not to use my author blog as merely another way to ask people to buy my books. I try to give them an idea of who I am, what I enjoy, what I'm doing and how I write. The more human and approachable I am to readers, the more likely they are to be interested in what I write. I also try to interact in the reading/writing community, attending conventions, writing blurbs for other authors, etc. Kevin James Anderson gives a lot of great advice, but perhaps the best advice he has given me is "Don't be a jerk." And that means online as well as in person.
Reviews:
While reviews don't immediately get you noticed, they are part of your book's presentation whether you like it or not. Self-published books have a reputation for poor grammar, plot holes and other ills that traditional publishers work hard to avoid. If your book has reviews warning about those things, savvy readers will shy away even if you have a great presentation. Reviews that are critical of your plot or story are painful, but readers expect that. What will kill your sales are reviews saying the book is difficult to read due to poor writing or editing. If you get such reviews, revise and re-publish your book.
Final Thoughts:
If there is one thing that you take away from reading this, I hope it is the importance of presentation: cover, blurb, category, and keywords. All the effort and money spent on driving readers to your book's landing page will be wasted if the reader gets there and isn't convinced the product is worth their money. Good luck!
Sean Golden Bio: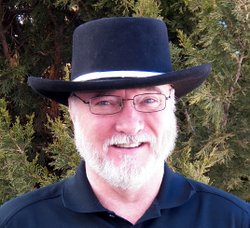 I've had a long and varied career outside of writing, starting as a construction worker putting glass in high-rise office buildings while I was working my way through college seeking a degree in physics. After graduation I ended up writing Macintosh programs and creating a Mac software product for a software company. Eventually I took over as Publisher of all of the software products before leaving to become a project manager of software development in a Fortune 500 company. That led to a 20 year career in corporate software development that ended in December of 2014 when I decided it was time to retire from the corporate rat race.During all of those years I wrote and published technical articles and stories for the local newspaper. But I never published my first novel until January 2015. Now I am writing full time and intend for this to be my last career. I have had stories half-written or outlined in my desk for decades, and now it is time to get them on paper and out to the public.I am happily married, and have been for almost 30 years now, and have raised two kids. My literary interests are varied, but I primarily read and write science fiction or epic fantasy.