Guest Post by Gregory D. Little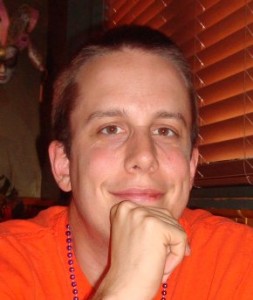 So what genre do you write in?
I always inwardly cringe at this question. Genre is an inescapable part of fiction, and for good reason. It's a useful tool. Necessary, even. Trying to talk about fiction without touching on genre would be like trying to describe the color red. The fact is that the human brain is hard-wired to simplify and categorize. It's a necessary short-cut, one that keeps us from burning excess energy trying to remember too much detail.
Genre is just another means to that end. It's a time-saver, a chaos-reducer. We all have limited time and money. Will I like this book? Well, it's an epic fantasy, and I've liked other epic fantasies. Automatically your bet is safer. You pick up a book, quickly discern its genre, and are comforted. You can even tailor your decision to your mood. A mystery when you want to be thrilled. An epic fantasy when you want to feel wonder. Erotica when you want … well, you know.
So the genre of a story tells us what to expect. More than that, the tropes inherent in each genre know the shortest paths to evoking feeling. Every trope that exists does so because it's tried and true. On some level, it works. When you select your fiction by genre, you are investing your money and time in that sense of certainty.
Yet the same part of our brains that excels in categorization short-cuts can lead us to prejudice and bigotry. And the certainty and safety of genre can quickly become a prison for the unwary writer. Must all noir begin with a mysterious woman entering the shabby office of a hard-bitten detective? Must epic fantasy always sprawl across many volumes and feature a world overflowing with detail? You'd be forgiven if you sometimes thought so.
Even more confusing, most genres have fluid definitions. Is Star Wars science fiction or fantasy? It has space travel, laser swords and aliens, but also magic. Most people would describe it as space opera, but I've also heard it referred to as a fantasy set in space. So it turns out the definitions of the various genres can't even be agreed upon.
Yet fluid or no, the pressure to conform your writing to those genre labels is still there. Publishers love such labels. Categories make marketing easier, which makes selling things easier. Think how many times you've heard "If you liked X, you'll love Y! It's basically X with a new twist!" I think a lot of new writers feel compelled force-fit their writing into rigidly defined genres for the purposes of pitching and selling. I know I've felt that way.
Yet as I've started writing more frequently and regularly, I've begun to feel stifled if I try to color only within genre lines. It began with a shift in my reading habits. I still read plenty of works that fit comfortably within genre lines. But the books that really get me excited are the books that cross genres, blur the lines between them, or even actively subvert and reject them.
Perdido Street Station by China Mieville is a good example of what I'm talking about. Is it steampunk? Secondary world fantasy? Extra-dimensional horror? It could be all of these or none. All I know is that it blew me away when I read it.
Finding and reading such works is one thing. Writing them can be another. The tracks that familiar tropes wear into your mind over time are often so deep they are hard to notice. If you aren't careful, you'll find yourself tending to slouch lazily into those tropes even when you don't mean to. Breaking out of them at all can be difficult. You'll have to cultivate a healthy mistrust of your own brain, shooting down first, second, third ideas, anything that feels too comfortable. Because the brain will naturally default to ideas it's seen and liked in the past. Learning when to trust such instincts and when not to takes practice.
Even if you succeed, there are pitfalls. Crossing genres in the wrong way can create problems with mixed tones. Avoiding or subverting too many tropes can undermine the emotional core of the work. If you tap into too few emotional shortcuts, the story will fail to satisfy the reader at all. It's a balancing act, but in this writer's opinion, it's worth the risk. Because when those genre-busting stories work, there is-by definition-nothing else like them. And because the only thing more fun than reading such stories is writing them.
So by all means, experiment. Strike out in unexpected directions with plot, setting or character. Abandon your story's genre entirely. Or if that thought leaves you too far adrift, pick out your genre's more useful elements and lay them within your story's foundation. Keep that foundation below ground. Then try to build something amazing atop it, something beautiful for its strangeness, something so different it worries you. Even frightens you. Follow your story wherever it takes you, even if that's out across trackless ground.