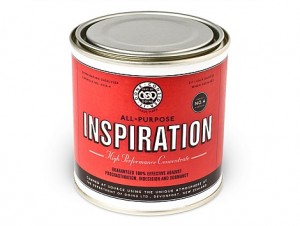 A while back, I started the second draft of a novel I've been working on for some time . . . close to a year by the time I opened version 2.o in Word.
I'd made it through the beginning, trudged through the sticky middle, and was well on my way to the climax when I realized some of the characters weren't where they were supposed to be, both geographically and emotionally.
I'd strayed from my original outline–I'm more Gardener than Architect, though I do try to outline key events in my stories–and realized some changes were in order. It wasn't until around the 160k word mark of my first draft that I finally understood some of my characters and realized there were things I needed to change in the beginning in order to get them where they needed to be by the end.
So I started over. I got about 20k words in and was really digging the revisions. My villain was more clearly defined in a shorter amount of time. The conflicts seemed more urgent. The setting was even coming to life in ways it hadn't until much further on in my first pass.
Then, because writers aren't immune to outside forces, Life reared its ugly head and gave me a smack in the face, bashing my inspiration into the mud and stomping it into an unrecognizable pulp. Pulling words from my head became about as difficult as pulling an entrenched boot from quicksand.
It's no surprise we talk so often on this blog about what keeps us writing. Sometimes, nothing seems to work. There is no magical can of Inspiration we can use to grease the creative wheels, no verbal laxative to unplug our plugged minds. If there were, I'd put it in a can and stock an entire pantry. I wouldn't sell it, I'd want it all for myself! Well, I might sell it for an exorbitant price so I could quit my day job and write full time like when I was unemployed. Oh those were the days!
So what do you do when the words won't come? Last time I posted, I wrote about my return to reading. Indeed, it worked in the short term, coaxing a few thousand more words of my own onto the screen when I wasn't working or reading. But the effect didn't last long.
So I ask again, what do we do when an unfinished project turns stale? Many authors will push on, throwing down words they know they'll delete at a later date until the levee breaks and good words start flowing again. Unfortunately, I'm not the kind of writer that can do that. I'd rather write 50 great words than 1000 bad ones. I'm a little too much of a perfectionist for my own good at times.
The answer, at least in my case, is simple:  Write something else.
I'm not giving up on the novel I've worked on for over a year–far from it–I'm simply taking a break to write something else. Something I can finish, because nothing is as therapeutic to an author as writing "The End". I started working on a short story, and, lo and behold, the words began moving again. It just so happens it's a short story I'd actually like to turn into a short, animated film . . . or perhaps an illustrated, not-quite-for-children, children's book a la Pat Rothfuss's The Adventures of the Princess and Mr. Whiffle: The Thing Beneath the Bed.
What we write isn't always as important as actually writing. And the more we write, the better we get. Guaranteed. So, when your darling of a story isn't behaving like a darling, write the ugly step-child of a story instead. Get the words flowing again, and soon you'll have your inspiration back. Do that enough times, and you'll have a virtual shelf–or perhaps a folder on your computer hard drive–filled with ever improving stories.
It can't be said often enough, the only way to grow as a writer is to write.