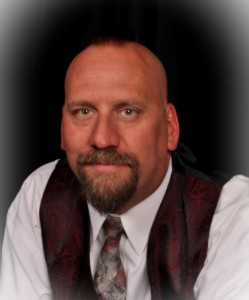 A guest post by Quincy Allen.
When I was in my teens I discovered Celtic mythos through the works of Kenneth C. Flint. Specifically, I picked up the first paperback edition of The Riders of the Sidhe and quickly became enamored. I tore through it, and the sequel, and the third installment as soon as they were released. Along the way I started digging into Celtic legend and developed a taste for something very different (and even taboo) in the environment that spawned me (see my previous post "Seeking Wisdom and Import from Bastions of the Banal," for some back story there).
As a child I was interested in pretty much three things beyond sci-fi: dinosaurs, astronomy, and Greek mythology. Let's just say that in the house where I grew up an active religious revolution was being waged (it was the 70's after all), and I had to find data-fodder for that revolution-wherever I could.
Those three topics were the only ones that didn't brush up against "things taboo," but they did offer a fairly logical young mind the means by which to debate literal interpretations of your favorite, Western staple of theology. They were considered "meat and taters" to white suburbia rather than heresy, so traditional censorship didn't occur. This essentially made Flint's work a sort of "forbidden fruit," and I sure as hell ate that apple… and the core… and the stem.
What appealed to me most about Flint's series-and the Celtic legends of the Tuatha Dé Dannan and Fomorians- was that it offered a sense of grandeur to the notion of "old gods," and they were gods that pre-dated the New Testament. Additionally, like so many other ancient mythologies, they were wiped out almost completely by the Roman Empire. I must admit that I found some appeal in the Celtic mythos for just that reason.
Like virtually all mythologies, there was a strong sense of good versus evil. However, unlike what I had been previously exposed to, there was an absence of "specific moral behaviors" and a broader exploration of seeking freedom in the face of oppression. This had great appeal to that young, logical, and increasingly egalitarian mind. It set me down paths of investigation into Norse mythos and that of the American Indians. In later years I explored ancient Tibetan, Chinese, and Japanese mythos, realizing that the world and its rich history was exponentially larger than the meat and taters I was raised with. I had irrevocably developed a taste for international cuisine when it came to reading.
And then I discovered The Many Colored Land by Julian May.
I can only guess what paths led her to creating that rich, vibrant series. But the net result was that she took the Celtic mythos and dropped it smack dab in the middle of some of the best sci-fi I've ever read. Without delving too deeply into the story, metapsychic humans of the future find a gateway to six-million years into the past. There they discover two alien races-exiles from another world-which are the source legends for the Tuatha Dé Dannan and the Fomorians.
These "elder" gods, both good and evil, became contemporary figures to me, and the heroes destined to fight tyranny were people with whom I could relate. I suspect that at least some of my penchant for questioning authority stems from and was fed by this series. I suppose that's part of the reason why I loved Flint's series but kept rereading May's year after year. The Many Colored Land, set me in her world with a context that related to modern precepts, whereas The Riders of the Sidhe felt more like reading ancient legend. Both are wonderful explorations, but May's felt more experiential rather than Flint's historical.
Either way, there is something to be said for knowing and writing about the myriad mythologies that abound in human culture. It is perhaps a bit ironic that in the final analysis, we are left with the thought, "Nihil sub sole novum," which translates as, "There is nothing new under the sun." I'm sure you've heard it, and you can find it in Ecclesiastes, a Latin transliteration of the Greek translation of the Hebrew Koheleth. The trick is taking what was old and making it read as if it's fresh. Flint did it. May did it, and the rest of us should to strive similarly.
 *            *            *
 Quincy Allen has been published in multiple anthologies, online and print magazines, as well as in one omnibus. His steampunk version of Steampelstiltskin is under contract with Fairy Punk Studios, and he's written for the Internet radio show RadioSteam. His novel Chemical Burn-a finalist in the Rocky Mountain Writers Association Colorado Gold Writing Contest-was first published in June 2012, and has been picked up by Fantastic Journeys Publishing. His new novel, Jake Lasater and the Blood Curse of Atheon, will be on sale this summer, and he's writing an off-world steampunk-esque novel called Paragon. You can follow his ongoing exploits on Facebook and at his website.