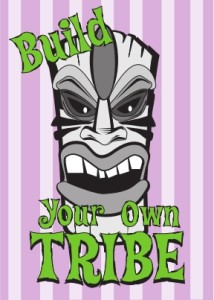 A guest post by Michelle B. Cori.
My dreams of becoming a writer came late to me. I was inspired during one of the most challenging times of my life. Just before my 28th birthday I found myself pregnant, laid-off, on the other side of the country from my family and about to be newly single. Needless to say it wasn't one of the more cheerful times in my life. But I was inspired by an interview I saw with J.K. Rowling and an author who happen to live down the street from me. It was Jim Butcher, and the fourth book of the Dresden Files had just come out. Hearing about their successes gave me an idea.
Many years later I'm sitting in Starbucks writing this blog after a week crammed with excitement and inspiration found at Salt Lake's first ComicCon. My story takes place over ten years; at the beginning of 2003 I started writing with the intent to become an author. In those early years I wrote, many times in my local coffee shop. I was too afraid to show my writing and had no idea what steps to take to become an author. Things continued on like that for years, and probably would have had I not seen a post in December 2009 on the website of Sherrilyn Kenyon. She was coming to Salt Lake. I assumed it was for a signing, but it wasn't. She was apart of a writing workshop called Super Star's Writing Seminars.
As a single mother two weeks before Christmas it was a scary idea to take my last $500 to attend the seminar. After several hours of thinking about it and pulling my hair I took the plunge, more worried about paying bills because by some miracle I had finished Christmas shopping. That decision was as important and life changing as the decision for a used up Art Director to attempt to become a writer. In February of 2010 I met many people who would come to change the course of my life and work.
I was bombarded with information about the writing industry in my first couple seminars. Thing were changing so fast, Borders shut down three weeks after that seminar and I was headed to my second seminar Life the Universe and Everything. Those two seminars were the start of what I know now would be life long friendships, knowledge, work and partnerships. The interesting thing about the seminars and Cons is often for me it wasn't the information, but about the connections. More than ten conventions later I can say the moments that stick out are having a beer the last night of my first Super Star's with Kevin J. Anderson or having dinner with James A. Owens or Sherrilyn Kenyon. It is the connections, which have made the difference and keep me inspired. I have a tribe, as James A. Owens would say. The tribe is increasing all the time and the bonds growing stronger. With the tribe I am apart of something and not alone anymore.
My inspiration comes from seeing a author my age who I met more three years ago, go from winning Writers of the Future to being nominated for a Hugo, Nebula, and Campbell in the same year, to now being a many times published author and a new author at Baen.
My advice to anyone wanting to be an author is to find a community or tribe. This is accomplished thru going to workshops, writing groups, conventions, web seminars or classes, seminars or getting to know people at your locally owned book store or comic store. You need a support system and network. This is what helps to keep you going through rejections or dry spells. Ideas, inspiration and friendship come from joining with other who are doing what you are or what you hope to.
The funny thing is I wouldn't be writing this blog had it not been for a dinner one night earlier this year in Colorado Springs. I sat next to a new member to the Super Star's tribe and offered him advice about developing a self-brand and helping him find cover artists. He contacted me and asked if I would be interested in doing a blog. While at Salt Lake ComicCon I connected with authors I know and have walked away with some interesting possibilities for future work.
The web is also a get place to find communities and workshops that are free or very affordable. Places like Fictorians, the Eric Flint's Grantville Gazette blog, Scribe's Forge (web classes and seminars), Writer's of the Future blog. All of these places are a great place to begin. Remember to always be courteous on the web or in person. You never know whom you are talking to. My favorite example of this is I once was at a World Horror convention after party talking to a man. I made a funny and G rated joke about clowns. He handed me a card and said, "I'm editing a analogy of clown horror stories. Would you be interested in submitting?" Or being at World Sci-Fi in the dealers room looking at a signed copy of one of my favorite books. As I proceeded to get excited it turned out the author was standing next to me. You never know whom you will meet and were things can lead.
So here is my point, if you want to take the next step in your writing start with writing a lot. Be prolific. Next plan and set aside time and money for workshops or conventions so you can begin to network and grow your tribe. But remember your tribe is a support system met to lift you up and inspire you. You still have to keep drumming away on the keyboard too and it shouldn't distract from your writing but add to it. So go forth and find your people.
Guest Writer Bio: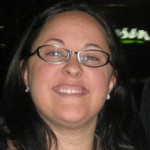 M.B. Cori is plugging away on her first paranormal romance, with hopes of finishing and publishing early next year. Followed close by with a middle grade book. She spent many years as an Art Director in corporate and publishing doing design and illustration. Currently crashes in Salt Lake City, Utah where she can be found behind a keyboard or bar serving drinks. A girl has to making a living while she pursues her dreams.