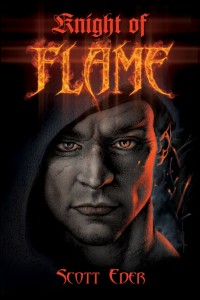 A guest post by Scott Eder.
I'm always looking for ways to take my writing to the next level. Classes, books, podcasts, conversations… the list goes on. As a perpetual student, I'm learning and practicing every single day. But some lessons are tougher than others and require multiple strikes of the hammer to drive a single point home. In my case, the single point I struggled with was grabbing the reader right out of the gate. It's a simple concept, really. A story needs to grab the reader's interest as soon as possible, and refuse to let him go. Compelling characters, barbed hooks, unique conflicts, scintillating writing, and a crisp, unique voice combine to clamp onto the reader's imagination, tightening his interest with each turn of the page.
Easy, right? You'd think so, but it took listening to a panel of agents and editors at DragonCon for the meaning to really sink in.
When I first started writing, I thought I had time, story time that is. I opened at a soft, descriptive pace that gently introduced the reader to my setting and characters. After that, I stirred in the conflict, ratcheting up the stress and intensity, until eventually achieving resolution. I thought this approach meshed with the fantasy genre. I needed time for world building, and to introduce the uniqueness of my characters, right? So why didn't I get any interest from the agents and editors I queried? The form rejection letters didn't help, didn't tell me what I needed to fix.
I realized that I was missing some critical piece to the story-telling puzzle, and made the decision to seek professional help. (Hehe. I felt a little crazy at this point.) After taking several classes where the instructors helped me understand that I needed to get to the conflict sooner, that I needed to hook the reader up front, I thought I had it. Instead of getting to the action within the first few chapters, I streamlined my writing, introduced setting, characters and conflict in a more compelling way by the end of chapter one.
Woohoo! With my newfound skills, I'd break into the biz in no time. My stories rocked. Or so I thought. But the growing collection of form rejections told a different story. If one of those editors or agents would take a minute and give me something, a hint, a bit of advice, anything to clue me in as to what was missing, I'd have a chance to fix it. Nope. Just a thanks for playing, and have a nice day.
Crap. Now what?
One of the things David Farland mentioned in his class was that you could meet editors and agents at certain conventions. I checked the Interwebs and found DragonCon. I'd heard about this fabled event, but never attended. Once I found several editors and agents on the guest list, I booked my travel plans.
DragonCon has an excellent writer's track. Panels conducted by authors, publishers, agents, and editors, with topics ranging from writing basics to more advanced publishing concerns, run all day, every day. One of the most heavily attended is the combined editors and agents panel. I got there early, but by the time it started, it was standing room only. It turned out to be more of a question and answer session, than a formalized presentation, which was fine, because I had a lot of the same questions other aspiring writers in the throng dared to ask. And then it happened. The crowd disappeared, the lights dimmed, and the panelists turned to face me, metaphorically anyway. Their comments hit me hard.
One agent said, "Look, you need to draw me in right away. Like on the first page. With all the submissions I get, I don't have time to read pages and pages, waiting for something interesting to happen."
An editor chimed in. "Yeah. I'm rooting for you, but unless you hook me within the first page or two with something, and it doesn't have to be your primary conflict, but something to make me keep reading, you're done."
"Hell, you need to grab me in the first paragraph or two," said the agent at the far end of the table. "I'll give you a little more time if you have a nifty voice, but not much."
I blinked a few times as the import of their words sunk in. The first page or two? Hmm…The chatter continued, but I zoned out, churning over how make my first few pages addictive. I wanted the reader turning the pages of my book as if he'd just popped the top on a fresh can of Pringles.
After several iterations, and an enthusiastic thumbs-up from my critique group, I sent it back out. This time, it sold!
And all it took were several books, a few teachers, and one panel at a convention to make it stick. Never stop learning. Make it a part of your writing process to seek out new techniques and information. You never know which one will make the difference between rejection and acceptance.
Guest Writer Bio: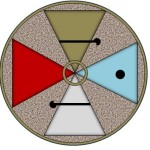 Since he was a kid, Scott wanted to be an author.
Through the years, fantastic tales of nobility and strife, honor and chaos dominated his thoughts. After twenty years mired in the corporate machine, he broke free to bring those stories to life.
Scott lives with his wife and two children on the west coast of Florida.
Check out Knight of Flame on Scott's Website:  www.scotteder.net