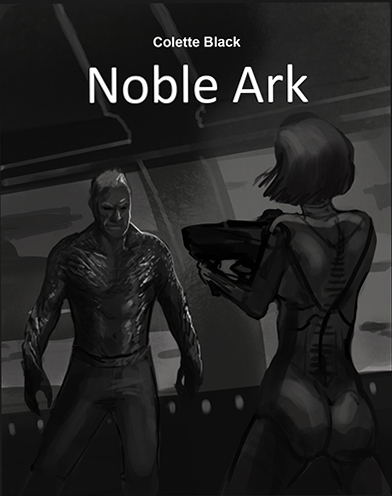 When I decided to self-publish my novel, Noble Ark, I had no experience with self-publishing, and little information. Thanks to Superstars Writing Seminars, I knew that a professional cover, typesetting, and editing were paramount, but I went into the process somewhat blind, or so I thought. As I took each step, the next one fell into place. Let's start at the beginning.
Why? Why should you commission an artist rather than put together artwork yourself? That is a viable option. Here are a few things to consider. Is your book's subject matter such that you can find usable artwork online? If so, then I direct you to istockphoto,  shutterstock, and bigstockphoto. If you do a search of stock photos, there are a lot of websites to choose from.
If you're an artist or know something about art, you can probably photoshop the images you want in engaging ways and do your own cover art. If you are not an artist, don't have typesetting training, or don't have hours and hours to spend putting together the perfect cover then I suggest hiring someone. That cover is the first thing readers see and if it isn't engaging, they will likely move on. Some suggestions on companies that do cover art: Ebook Artisan Design, JD Smith Design or ask around to your writing friends for their suggestions.
But what if you have one of those books that doesn't easily fit into what can be found among the stock photos? What if one of the main focuses of your book series is an alien race that's uncannily similar to humans, yet also vastly different. What if you believe showcasing these aliens and bringing them to life in the reader's eye before they even open the book is paramount? That's where I found myself, and so I decided to commission an artist.
Where? That's the first step, isn't it? You can't commission an artist if you don't know one. I know a few, but thankfully, I also knew better. About a year ago, I asked a friend of mine, a budding artist, to see what he could do with the Noble Ark concept. No promises, but if he was willing to try, I'd be willing to pay. He came back to me with the prototype, and though it was good, we both agreed it wasn't the quality needed for a professional novel.  He wasn't quite there with his craft yet. Friends are great, but remember that professionalism counts. Only work with friends if you know that you can approach one another as professionals.
I'd learned about an art website, Deviant Art, from workshops, Superstars, and from my friend, so I decided to join and see what I could find there. Be prepared, I had to spend some time. A lot of the artwork is fantastic, but I wanted an artist who fit the style that I foresaw for my books. I perused the site on and off for weeks. I found six.  Some of them weren't accepting commissions because they already had an overfull workload. One of them was accepting limited commissions for projects that she liked, which meant I had to win her over. Don't think that you can peruse through the artwork, pick an artist, and he/she will fall at your feet and be thankful for the work. Good artists have plenty of work and they don't generally need unknown authors. I sent a note to Suzanne Helmigh, told her about my book and why I thought her art style would do well with my subject matter. She replied that she was interested and to send her more info.  I had to hook her with my book synopsis the same way we hook readers to look inside the cover to the first page. Once we'd passed a few notes back and forth through deviant art then she agreed to the commission.
How? Suzanne recommended  we do thumbnails first. The picture at the top of this post is a thumbnail. It's a rough sketch, a type of concept art, to give the author an idea of how the finished artwork will be set up.  They're not free, but I believe they're worth it. By purchasing the thumbnails, it gave me something to show Kickstarter investors, and it helped me cement what I wanted on the cover before moving forward with the commission.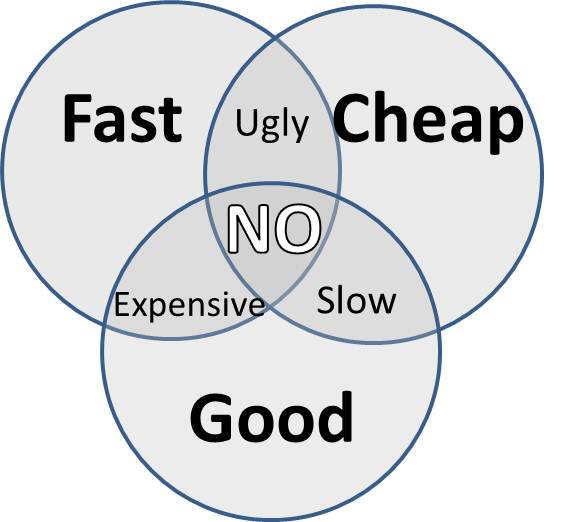 Then came time for the contract. I've never put together a contract and hadn't the slightest clue, but I'd been collecting useful websites and I have some great friends.  I read this article, http://blog.gallegosart.com/2012/10/how-to-commission-illustration.html and downloaded the free book. There's an important concept in the book, shown in the illustration to the right. Learn it. Believe it. If you look online, there are dozens of contract templates. I used this one by Kelly Nomad, and a couple of author friends let me study their contracts for a few tweaks. After showing the contract to my artist, Suzanne, she suggested a couple of changes that were mutually beneficial, so I incorporated them into the contract then used Docusign to make it easier for both of us. I highly recommend the company and they'll let you send up to five contracts free without obligation.
A few days ago, I sent Suzanne her down payment via Paypal, her preferred payment method. It's a little bit of work to commission an artist, but I think it's worth it. The cover for Noble Ark will stand out and catch readers' attention. I hope the information I've found is of some use to someone and I hope to see more beautiful covers on e-shelves in the future. Good luck to us all.