A guest post by Heidi Berthiaume and Victoria Morris.
Book Babe, as defined by James A. Owen, "Someone whose primary reason for being at a signing/event is to help the author; to make sure they have the tools they need, that they're hydrated, and generally, everything necessary to 'clear their path' to do their best for the readers at the event. Someone for whom I, and other authors with similar helpful people, are extremely, extremely grateful."
Heidi's Story: On April 16, 2011, I read an ebook that changed my life, Drawing Out The Dragons by James A. Owen. It resonated with me in a way that very few books, especially non-fiction books, ever had. I wanted to find out more about the man who had written that book. What I found, was an author of comics and a young adult fantasy series, an illustrator of self-described "bonkers" detail, and a true individual of integrity.
I also found someone whose online presence could use a lot of help.
Drawing on over a decade of information architecture and usability expertise, I wrote up some thoughts (eight pages, single spaced, because I go bonkers on details as well) and emailed them to James. I wanted in some small way to help him as he had helped me with his book. He replied that my document was "some very good work" and that I now had his "attention."
Since that initial conversation, I've become an administrator for his public Facebook page and Imaginarium Geographica website, built the initial version of his James A Owen website, advised on his first Kickstarter campaign, helped run his second Kickstarter campaign, created graphics for use in the promotion and marketing of his books, and earned the nickname "Design Department," a reference to a scene from one of James' favorite movies, Tucker.
Not a lot of what I do for James has to do with writing, but those things have everything to do with a relationship of trust and because of that trust, I've had conversations and advice and access to people involved in the publishing industry that are invaluable to me as a new writer. All of which are bonus—I did not approach James with the thought "knowing him would be good for my writing career." I offered my expertise and services and he found them of value. So much so he wrote the foreword for my non-fiction book, the Kickstarter Companion.
The work I do for James is unpaid in terms of dollars and paid in full in terms of attention, the true currency of our time.
Jim Rohn said, "You are the average of the five people you spend the most time with." I am very fortunate to be able to spend time with James A. Owen and am honored to be considered one of his Book Babes.
Vicky's Story: I met James A. Owen twice. First; on September 15, 2006 when I walked into my local bookstore. There among the shelves, where I found peace in seeing all the books, one stood out like a lightning bolt in the night sky. HERE, THERE BE DRAGONS had just released. And that cover pulled at the artist in my soul immediately. And when I read that the illustrator was also the author, the secret I barely whispered to myself screamed in my head: an author who illustrates his own work. See, you CAN do it!
And then November 4, 2009. On this date, the release of the fourth book in that series by James. And he was touring near me. I arrived to find I was one of three people to visit the signing. Very nearly after I sat down, the two women ahead of me collected an excellent drawing of one of the dragons James illustrates. A wonderful gift he gives to lucky signing guests. He then turned to me and smiled, the one and only person not working at Barnes and Noble. And we spent three hours chatting, sharing art and in general, sneaky insider publishing lingo that frankly flew mostly over my head at the time. He let me peruse his thumbnail sketches which he turns into the main chapter illustrations. He signed and sketched in all of my four copies of his books.  He said the words for me that in my amazed state, I forgot how to say. And he gave me a t-shirt, left over from the school visits earlier in the day. He asked if I wanted one of the big drawings too, and I never told him this, but I said no because it was lined paper. Seriously.
We friended on Facebook that night, and that three hour conversation inspired me to face and conquer the fear I was holding and I wrote the first draft of my first fantasy novel over the next three months.
Summer of 2010, James asked his Facebook family if anyone could help him do a project, and he'd trade art for it. I commented that I could help him. And he told everyone he owed me art anyway, so he was going to give it to me. Owed me art from that book signing…
And I was given the enormous honor of transcribing an audio of his school talk into a usable document that he would turn into the Book: DRAWING OUT THE DRAGONS. He had hoped to have this document within a week. I had it back to him in 18 hours.
Since then, I too have become administrator on his Facebook pages. I edited Heidi's wonderful webpage and made sure the information created the most current bio instead of the one James had had in use for years.
I have edited several books for James. All of THE MEDITATIONS and more. But the ones that are cherished are the stories that were his first published novels. Because in those first drafts of the MYTHWORLD series, I learned so much as a writer myself. And I got to learn it, by reading and fixing my favorite author's mistakes.
I've earned many nicknames from James over the years. Book Babe was the first. Apprentice and Caretaker are the Awesome ones. But Jane, in reference to Orson Scott Card's character in SPEAKER FOR THE DEAD, is my favorite. I am the Jane James contacts when he needs something, anything, anywhere, online, in a book, in a quote. Whatever he needs, from wherever he is. Because I have always gotten things to him in a time that far exceeded his expectations. And thanks to Facebook, and a smartphone, I can do that in literally minutes. So he can post something, or add a piece in a presentation. And it's exactly the thing he wanted.
Payment doesn't come monetarily. It's in things like, books 5-7 of that first series that introduced us, all were signed while I stood in his Studio Private office. Trust, time and the knowledge that should I ever need for anything, James would be there for me. Those are priceless gifts money can't buy.
James created the Book Babe name in fun spirits, to acknowledge the book sellers, store workers and any one that gave him the care he needed to make every first impression for a fan as special as mine was. And I am honored to carry on that tradition with and for him. Helping him make each new fan just as happy.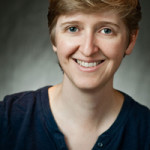 Heidi Berthiaume Bio: 
Heidi Berthiaume has a last name that is easier to say (berth-e-um) than spell. She writes books, has had a few short stories published, consults on Kickstarter projects and regarding information architecture for websites and applications. Any remaining time is spent on some kind of project such as creating fabric art, editing fan music videos, or spreading the word about her favorite authors and artists. Learn more about Heidi's stuff at
her website
.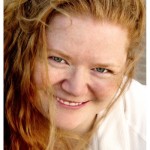 Victoria Morris Bio: 
Victoria lives on the edge of a mysty magical forest in the Pacific Northwest with one husband, two daughters, a big white dog and one huge resident bald eagle that likes to circle over her house when she brings in the groceries. A lifelong artist and not quite as long writer, Victoria is building a universe inside her head that has taken form in a six book fantasy series, with a middle grade trilogy on the side. While illustrating the world and all its characters is always on her mind, she draws portraits in her spare time to relax. Find out more
here
.