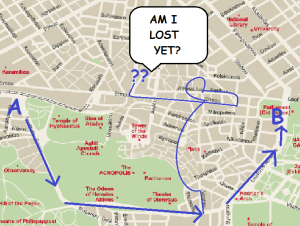 This month, we're looking at ways to meet goals, manage time and distractions, stay on task and stay sane during the crazy summer months. With school out and vacations luring us away from work, it's easy to set our goals aside and find our way off the path. Or maybe we set goals in January and need to assess whether we're still on course.
No matter the specifics, we should be reassessing where we're at more often than once a year, so here's to June and accomplishing that task.
Grab cool drink, a cool head, and dive on into some self-assessment. The water's fine!