We've all heard the phrase that "life is stranger than fiction" but what does that really mean? For me, it means that sometimes real life happens in such a way that if I were to use the event verbatim in a fiction story my readers would cry "implausible." Think about that for a second. Readers accept vampires, zombie detective, purple unicorns, space ships, entire West Virginia towns going back in time to create an alternate universe, (speaking of which) alternate universes, evil twins, a series of coincidences that add up to a twist ending,,, and the list could go on forever.
So, how bizarre does an event have to be before it's "stranger than fiction?"
Do the events have to be so coincidental that the odds of the event happening are astronomical? Does the main character have to be dumber than a fence post not to see the results of her actions? For me, I think the situation has to be so divorced from what we consider "normal" that we sit back and say, "no. No one (Nothing) could be that…." Judge for yourself though as we spend September exploring events that are "Stranger Than Fiction."
Let me start.
Most of the things I've seen or heard as a lawyer I can't repeat. Sometimes though it's the other side's client who does the unbelievable thing. When that's the case there's nothing that prevents disclosure. Still, I've changed names and occupation.
HOW TO BE YOUR OWN WORST ENEMY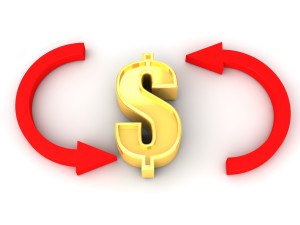 A husband and wife started an interior decorating business. Mary was responsible for getting and performing the work. John took care of the back office tasks – staffing, bookkeeping, banking, billing and the like. Years into the business they were doing well on a professional front (millions of dollars in gross revenue) but not so much on the personal one. Suspicion and distrust ran deep. A little deeper on one side than the other. Eventually, Mary accused John of embezzling. Mary hired an attorney (not me) to file for divorce and seek a court appointed receiver for the business. John hired an attorney (again, not me) to counter-sue for divorce and defend the theft allegations.
Mary alleged John would go to the bank every Friday with pizza for the bank tellers. In return, the bank tellers of a national bank would cash checks for John, andl hand him bundles of cash. The tellers would then create a false bank statements  that wouldn't show the deposit (if the check had come from a company client) or the withdraw (if the check being cashed were a company one).  John believed that every gap in the checks sequence on the bank statements represented a check Mary used wrongfully withdraw the money from the company. She thought John stole millions of dollars this way. After all the company had margins of 60% so where was the money?  Mary's definition of "margin" didn't include most of the company's salaries or overhead. Mary also thought John was stealing her paychecks.
The receiver (yup, this is where I come in) obtained copies of all the bank statements from the national bank (not the branch John was allegedly feeding) and payments from the company's client. Like most businesses some of the jobs from a gross profit number were very profitable and others were dead losers. Once you took out the operating cost including a HUGE monthly payment for their house the company ran deeply in the red.  There was no proof of a national conspiracy. The checks…checked out. And those paychecks? They were deposited into a joint bank account. From the company's standpoint there was no misappropriation of funds.
We met with Mary's attorney for hours to explain the situation. Mary fired the attorney when she agreed with the Receiver. Mary hired another attorney to pursue the claim. He lasted as long as her retainer did. No amount of reason could shake Mary's belief that John had robbed her blind. She accused the Receiver of being paid off by John (NOT) when the Receiver wouldn't support her theories.
Mary threatened to report that the tax returns were false to the appropriate authorities when the Receiver wouldn't amend the returns to show the "missing" income. We said she needed to do what she needed to do but we didn't have any evidence to support her position. While there were substantial tax debt owed the various agencies had been mostly silent on collection since no one had any money. Ultimately, Mary called the governmental entity designed to ensure that people paid their taxes to report that John had under-reported the company's income for years.  She didn't think about the fact that she was listed as a 51% co-owner or that she would be deemed to have received 51% of the "stolen" money as a result.
Well, the taxing agencies were no longer willing to wait to see if the Receiver collected enough money to pay them. After all, Mary just advised them that the couple had vastly under-reported their income for years.  So, now Mary has some tax issues to deal with. And she still insists that John stole millions of dollars.