A guest post by R J Terrell.
Love is an interesting subject, and could arguably be the core element in every story. When we take a step back and think about love, what it is, and what it means to us, every person may come up with a different definition, but I believe the core of it is the same.
The dictionary defines love as an intense feeling of deep affection, yet when we define the term 'affection', the dictionary states that it is a gentle feeling of fondness or liking.
These are technical explanations of something that is in itself, very difficult to explain, and when you look at the definition of one term (affection) within the definition of the word 'love' itself, you see conflict in regards to the level weight of what it means.
This very thing is what makes love a fascinating thing to explore in stories. It never gets old, because it is something most, if not all humans experience yet struggle to define in regards to how we as individuals experience it. It is also a multilayered term. I as an individual love playing video games and love reading books. Yet my love for my parents, my brother, my family and friends is a different kind of love altogether. And to take it even further, my love of spending time with my wife is quite different than my love for my wife. Would I throw myself in front of a car to save my Playstation? No.(though my wife might argue) Would I throw myself in front of a car to save my wife? Without a thought. Same word, different meaning.
In stories, we see characters love their parents, family, friends, spouses, etc. We also see them love forging weapons, creating magical spells, cleaning and polishing guns, washing their cars, practicing the sword, etc. When we delve into these characters, we see the things and people they love, but we also get to see 'why' they love them. Jason loves skipping rocks across the pond because it reminds him of how he and his father did it every day after school. It was one of the only happy times in a socially trying time in his school life. Linda loves her mother, the person who gave her life and protected her as she grew older in a harsh and hard world. Yet her love for Jason is a different type, a romantic type. She loves his voice, the way he looks at her, the way he smiles when he talks about how he skipped rocks across the pond with his father.
Characters experience love in the same ways that we do, and it is one of many things that make them relatable to us, and makes us sympathize with them, root for/against them.
There are many elements that make a story great. There are many elements that make a story alive, full, multilayered, and colorful. One of those elements has so many layers, so many aspects and so much depth, that whole novels are written about characters who struggle to define it, struggle to find it, struggle to hold on to it. Some even struggle not to attain it. Not many things can cause intense joy and pain. Some characters live in love with the specter of hate just on the other side of the coin.
Love is multilayered, multifaceted, and one of the most complex and powerful aspects of life that a human can experience. It is strengthening and debilitating. It is invigorating and crushing. It can make the soul sing a celebration of life, or a dirge of loss.
Love is life.
About R J Terrell: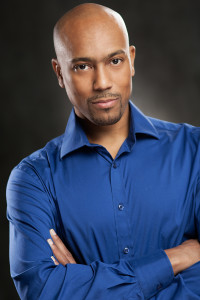 R. J. Terrell was instantly a lover of fantasy the day he opened R. A. Salvatore's: The Crystal Shard. Years (and many devoured books) later he decided to put pen to paper for his first novel. After a bout with aching carpals, he decided to try the keyboard instead, and the words began to flow. When not writing, he enjoys reading, video games, and long walks with his wife around Stanley Park in Vancouver BC.