A guest post by Marie Bilodeau.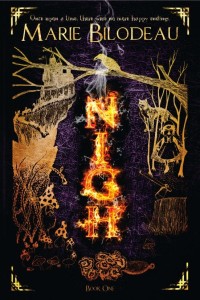 "T'was a dark and stormy night…"
Settings can be tense little buggers.
They can be dark, scary, unknown places your characters have to wade through. Death traps waiting to munch them whole. Riddled with more evil than the brownish liquid in your fridge you think used to be a cucumber. They can be out to kill characters for no good reason aside from the fact that they're in them.
Settings can be heightened to add tangible or intangible tension to your story, through simple texturizing or plot impacting game changers. Here are a few ideas to keep in mind when trying to heighten story tension through setting.
1. The Unknown
The things that your characters don't know about where they're headed can make everyone uncomfortable. Characters can theorize and try to guess, even from legends or stories. But not knowing can be freaky, because then all things are possible.
2. The Known
Flipside. Your characters know exactly how the upcoming landscape will try to eat them. How their eyes will explode out of their skulls if they misstep. It's scary, because we know you brought cannon fodder along and we're waiting to see who gets hit how badly. (Or doesn't. Tension isn't from what happens, after all. It's the promise of what might happen. Just deliver on those promises often enough that you don't lose reader trust.)
3. The Creep Factor
This falls into texturizing your setting. Is it a lush garden with big-eyed bunnies bringing magical carrots to your heroes? Is it an oil-covered jagged mountain that's partly on fire? Does it smell like roses or iron? Can we hear birds or screams in the background? Think about what would heighten your story.
4. It's a trap!
Don't underestimate contrasts. A happy setting might put your characters and readers at ease. Good time to hit them with something painful. Like a landmine. Or a neck eating bunny. A gushing spray of blood is more striking in the light of a perfect day than it is in pitch darkness, after all.
5. Choice vs. Unchoice (that's a word, right?)
This depends on the kind of story and character you're writing, but does your character have to go through the bad setting? Or do they choose to do it? Choice can be powerful, and settings shouldn't be left out. If your character chooses to go through the Swamp of Eternal Death instead of taking the Path of Happy Chocolate Making, they're either a badass, completely insane or has no choice. How your character choose their path (if they have a choice) will impact how your readers view them.
6. Interpretation
How your characters view and interpret the setting will reveal, in subtle ways, your character's background and experiences, without having to hit your readers over the head. Settings breed familiarity and comfort. Where we find comfort reveals a lot about us. I, for one, would not be comfortable in the Swamp of Eternal Death, for example.
In story, conflict and tension play a dance in every scene, keeping that elastic band so tight that your reader can't put the book down at night. My favourite e-mails are from people having missed a bus stop because of my books, or a full night of sleep. I get no greater pleasure as an author.
Keeping that elastic tight, however, without making it seem tedious or overwrought with internal conflict can be a tough trick. Looking at how to heighten tension in different and subtle ways, like through your setting, might be something worth considering.
About Marie Bilodeau: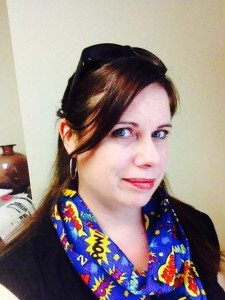 Marie Bilodeau is an award-winning science-fiction, fantasy and horror writer. Her latest book, Nigh, which she fondly describes as a "faerie-pocalypse," is currently being serialized in bite-sized chunks, and is all about exploring tension through setting. Find out more about Marie at
www.mariebilodeau.com
.