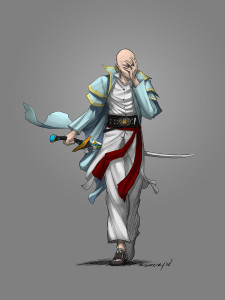 I used to confuse conflict with action. In film, we decipher conflict from dialogue and character's actions and reactions. In writing we have the added dimension of thought. We can introduce the reader to conflicts through our characters in an intimate way.
We spent a month discussing how to develop characters and it may be beneficial to review those posts. In order to have good conflict we must start with great characters.
When developing a plot I place my characters together wondering how they will interact, asking myself if they'll fall in love or want to kill each other and everything in between.
Then I start to develop these interactions into a story.
As readers we desire conflict, because we crave the resolution. We want to feel that relief. The greater the conflict the greater the potential resolution.
Some ways to deepen the conflict is to harvest the POV character's minds, telling their tale of woe and enlisting the reader to the cause.
Add another dimension to that conflict by blowing the reader's mind when you reveal the antagonist's motives for his/her actions.
Warning the following might contain some spoilers, though I've tried to leave them vague enough.
For example, in Brandon Sanderson's The Way of Kings, Szeth (Picture courtesy of Flickr) is a bit of a hit man and the book opens showing him as the tyrant of the story. As we get to know Szeth more we understand that he is deeply torn between his actions and his religion.
Side note, Religion is a great tool in developing conflict because it can cause characters to do things that otherwise would seem wrong.
Back to Szeth. As a reader I care for Szeth even though he is committing heinous acts. I fear for what he might do and fear for what might be done to him. I suspect in the next book there is a battle between Cal and Szeth, two characters that I adore and wish the best for and would love to see succeed, but they are on a crash course and I am fearing the worst. That's great conflict.
In Dan Wells book, I am Not a Serial Killer, the protagonist is very likable, even though he admittedly would like to do some terrible things. Likewise the Antagonist does horrific things and yet his motivation is sweet and kind. It makes me hate and love both characters at the same time and makes for some incredible conflict seeing it from the antagonist POV and longing to understand more the antagonist's motives because the character is so unique.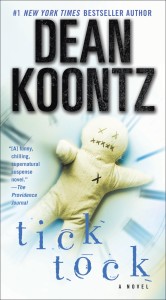 In Tick Tock by Dean Koontz, all of the conflict arises from the relationships of the characters. The conflict by itself, the plot of the story would be pretty haunting and neat, but adding in the relationship the protagonist has with his mother and a woman he only just met, adds dimension upon dimension to the conflict. Additionally, the reader discovers more about the characters as the story progresses creating new layers to the conflict.
Here's a short example from film—Star Wars, episode IV. Pay attention to how the conflict arises out of the interaction of characters and advances the story along.
Conflict from Luke wanting to leave but Uncle and Aunt won't let him. We later find out that one of their motivations was to protect Luke from Darth Vader.
Conflict arises from Droids. Luke and Uncle debate what to do with the droids. Droids try and run away. The empire is looking for the droids. Each of these is on a different vector, travelling in different directions, but all collide at the family farm and then Uncle and Aunt are killed.
Their deaths facilitate Luke's deciding event. The Droids lead Luke to his mentor Obi Wan and the protagonist is whisked away on a great adventure to save the galaxy.
So in summary, develop your characters first and then ask how they interact with each other. What crazy situations may arise as their different motivations and directions collide? Then go deeper. Add more layers and more dimensions to those conflicts by further showing motivations and developing reader empathy for both sides of the conflict.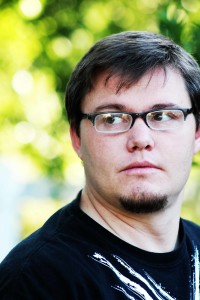 I live in Arizona with my family, wife and five kids and a little dog. I write fiction, thrillers and soft sci-fi with a little short horror on the side. I've got an MBA and work in finance for a biotechnology firm.
I volunteer with the Boy Scouts, play and write music, and enjoy everything outdoors. I'm also a novice photographer.
You can visit my author website at www.jacekillan.com, and you can read some of my works by visiting my Wattpad page.