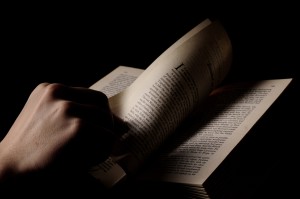 I love a good story.
I've always hungered for good stories, and consumed them in whatever form I could get, from books to movies to campfire tales. I played a unique version of D&D with my brothers that we developed ourselves. It stripped away most of the dice and complexities that we found boring, and concentrated on the pure fun, the central creation of the game: the story.
As a writer, I keep the thrill of finding new stories alive with my family. We tell a lot of stories in our home, and we've gone way beyond reading standard bedtime tales. For the past ten years, we've built stories interactively, plunging into the midst of fantastic adventures, bringing worlds alive through spur-of-the-moment adventures we tell on the fly. There's nothing quite like the exhilaration of riding the cusp of a fun story, trying to figure out the next step in time for the words to flow from your tongue.
Not only are such storytelling experiences tons of fun, but they are tremendously valuable as writing tools. The mental exercise of building a good story off the cuff like that helps break through inhibitions or blockages that can happen when we as writers don't dare to take the plunge and throw our story off a cliff just to see what happens. If something doesn't work, who cares? Make a change and try something different.
It's also a wonderful chance to gauge audience reactions to various story elements with instant feedback. Kids are brutal critics. If a choice I make in a story doesn't work, the kids will frown and say, "Dad, that's stupid."
Okay, try something different.
It's a magical experience to feel a story coming together in the moment, see the excitement in my kids' eyes as they get it and enjoy it, join with them in laughter as we throw a surprise curveball into a story and cause our heroes so much trouble.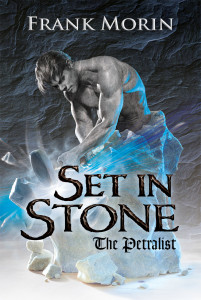 My Petralist series started in this way, with the kids helping me develop the basic idea for the magic system, and the world taking shape around our initial story concept. It's transformed a lot through the process of moving the story to print, but its inner heart is unchanged. I think that's why Set in Stone has done so well. It's a good story.
So when I feel like I need inspiration for writing, or if an idea is feeling flat or boring, I take it to the family to give it new life.
About Frank Morin:  When not writing or trying to keep up with his active family, Frank's often found hiking, camping, Scuba diving, or enjoying other outdoor activities.  For updates on his popular YA fantasy novel, Set in Stone, or his other scheduled book releases, check his website:  www.frankmorin.org