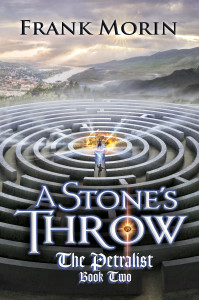 Today I'm celebrating the launch of A Stone's Throw, the sequel to my popular YA fantasy novel, Set in Stone!
In this highly anticipated sequel, Connor travels to the Carraig, the school of the Petralists, hoping to learn more about his curse and gain patronage on his own terms before his curse rages out of control.
Things don't go according to plan.
At the Carraig, it's all about the game, and the stakes have never been higher.  Connor plunges into a maze of deadly intrigue as old enemies appear from under every rock, and new challenges threaten to destroy everything he's trying to accomplish.
With the help of loyal friends, he launches his own game, breaking all the rules, and gambling everything on a daring attempt to control his own fate and save the lives of the ones he loves.
It's a fun read, full of big adventure, big magic, and lots more humor.  It builds upon the thrilling foundation created with Set in Stone.  The book's available in ebook, hardcover, and paperback formats.  Help me celebrate the launch by picking up your own copy.
I'm also offering a special deal to anyone who signs up for my newsletter.  They'll receive a free Kindle copy of Saving Face, the prequel to my fast-paced alternate history fantasy series, the Facetakers.  They'll also receive a $5 off coupon for the Kindle version of Set in Stone.  So if you haven't started the series yet, that's the cheapest way to check it out.
Merry Christmas!  And happy reading.
About the Author: Frank Morin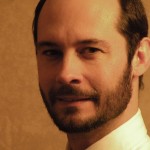 Frank Morin loves good stories in every form.  When not writing or trying to keep up with his active family, he's often found hiking, camping, Scuba diving, or enjoying other outdoor activities.  For updates on upcoming releases of his popular Petralist YA fantasy novels, or his fast-paced Facetakers alternate history fantasy series, check his website:  www.frankmorin.org