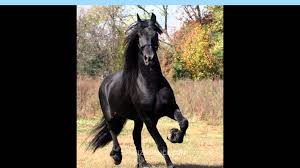 What's a wandering hero without his horse?
Not nearly as cool, that's what.
Perhaps the second most iconic image in fantasy and many other types of fiction, behind the image of the sword, is that of the horse.
But for such a beloved and well-known part of stories set in the pre-modern world, as well as many alternate worlds, there are a number of common mistakes when it comes to how some writers utilize horses. Worse, horse enthusiasts are almost as critical as gun nuts for pointing out inaccuracies or unbelievable claims.
The majority of writers seem to understand that characters who are new at riding will get very sore down below, that the riders' legs, not the saddle, keep them on a horse, and that bridles are usually quite important (unless both horse and rider are trained to work together by knee commands only).  Horses will not usually leap off of cliffs on command, or pummel snakes and wolves to death with their hooves.
Horses are not motorcycles.
They can't run at top speed for hours or days without rest, feeding, or care. As writers design their world, they need to consider well the distances their characters must travel. Like travel by ship, travel by horseback actually takes quite a bit of time, particularly if the roads are not good or if the terrain is mountainous.
Admittedly, there are some horses with incredible stamina, such as some Arabian horses, but unless the story is set up to make it clear to readers that such is the case, don't fall into the trap of assuming a horse can go forever. Long journeys are covered by alternating slow and fast paces, and what's considered fast depends much on conditions being ridden through.
Another aspect of horses that is often over-utilized is rearing and whinnying. Spend a little time around horses and it becomes clear that rearing is extremely rare, and that they really don't whinny that much.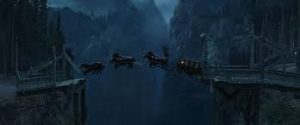 One of my favorite misconceptions about horses though are the impossible feats of strength. Most often, they are seen jumping enormous gaps, often while pulling a stagecoach no less.
Take a look at this great example from the movie Van Helsing. This is the great scene where the marvelous Transylvania horses leap a gorge, pulling a stagecoach. I actually love that movie, but that scene always makes me cringe. It's even more noteworthy because supposedly they just completed galloping non-stp across three mountainous countries too.
So add horses to stories. Horses are great and we love them, but take a little time and thought to how they are portrayed. Do some riding. Make friends with horse owners and ask them questions. They're usually happy to help.
About the Author: Frank Morin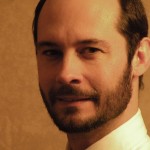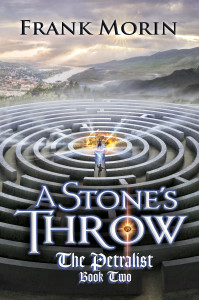 Frank Morin loves good stories in every form.  When not writing or trying to keep up with his active family, he's often found hiking, camping, Scuba diving, or enjoying other outdoor activities.  For updates on upcoming releases of his popular Petralist YA fantasy novels, or his fast-paced Facetakers scifi time travel thrillers, check his website:  www.frankmorin.org