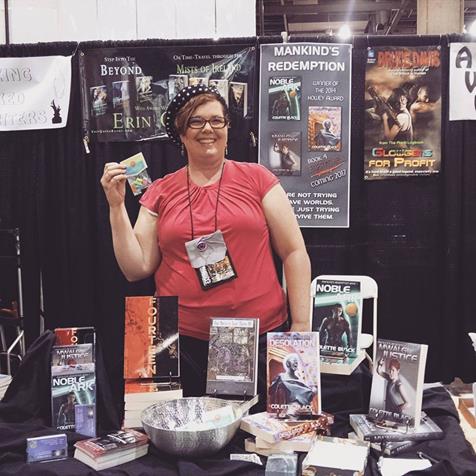 I've harped on this before. Where in the middle ages did we come up with the term "space opera" to refer to soft science fiction? Is it a derogatory term? Did it make sense at the time? What were they thinking?
Space opera. It sounds like soap opera, so what are readers going to think when they hear the term? I know what I thought; Days of our Lives aboard the USS Enterprise. Now, I admit, that would fit a fair number of Star Trek episodes, but it definitely does NOT define the genre.  So, what should we call it instead? What term would fit a genre that incorporates adventure, romance, horror,  and/or mystery in a futuristic setting that has scientific elements but does not strictly adhere to known scientific fact? My vote? Galactic Fantasy.
I'm sure you've heard the term before. I've heard it here and there, though not consistently, and it's rarely used by the die-hard sci-fi gurus. And maybe I'm wrong. If the experts are okay with the term then why change an established genre.?
Why? Fans. Space opera may be established in the writing community, but it is not widely established among the fandom. And I have proof.
I shared tables at the 2016 Phoenix Comicon with a group of writers called AWW (Amazing Wycked Writers), which is a group of local Arizona sci-fi/fantasy authors who band together on occasion for conventions and such. I ran my section of the tables, showing my books to passing fans and talking about them. When describing the genre of my "Mankind's Redemption" series, I used the proper term, space opera. Some fans knew what that meant, the avid readers and those who knew their sci-fi stuff, but most just smiled and nodded. You know the look. Sure, I'm going to pretend like I know what that means so you don't try to explain it and so I don't have to show my ignorance. A few people just admitted that they had no clue, and a few were familiar with the term, but not many. About halfway through the convention, I switched my genre label to Galactic Fantasy.
Now, did the readers recognize the term galactic fantasy any better than space opera? No, but I saw their eyes light up as their interest sparked. Maybe they thought the same thing I did when I first heard the term; a fantastical adventure in an outer space setting. Now, being a fantasy and soft science fiction fan, that idea appeals to me a lot more than a soap opera in space. And it appealed to the fans at Comicon, too. I garnered more interest, sold more books, and spent more time explaining my stories rather than defining the genre in which they take place.
If Galactic Fantasy makes more sense to the fans then that's the road I'm going to travel, even if it is less worn. (Reference to famous poem intended). I hope you'll join me and we can all be part of the Galactic Fantasy revolution. Isn't it about time…and occasionally, time travel?
Colette Black Bio: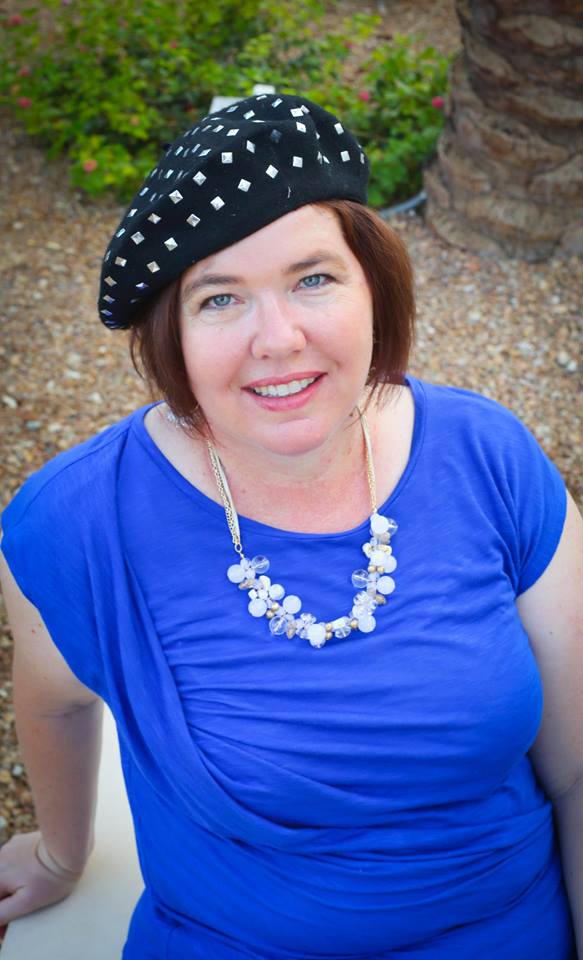 Colette Black lives in the far outskirts of Phoenix, Arizona with her family, 2 dogs, a mischievous cat and the occasional unwanted scorpion.  She loves learning new things, vacations, and the color purple. She writes New Adult and Young Adult sci-fi and fantasy novels with kick-butt characters, lots of action, and always a touch of romance. Find her at www.coletteblack.net