After four years spent studying for an engineering degree, I was left with one final semester to fill with a handful of electives. Wanting a change of pace, I signed up for a class in cinematography. It fulfilled the requirements for my degree while also allowing me to stretch my creative muscles in a new way. Looking back, I'm very glad that I did. Not only did I thoroughly enjoy the class, but getting a glimpse into how our colleagues in film live and think has helped me with my own writing.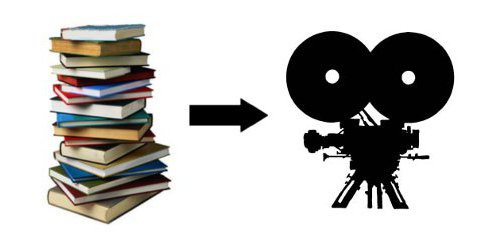 Leveraging your IP into a film or miniseries adaptation is one of the best ways to make money as a writer. Not only can you get the income from licensing your rights, but having a major motion picture or miniseries made will give your works access to a much larger audience. The phrase "based on a bestselling series" is good for both sides of the business. It attracts attention to the movie, but it will also give a healthy boost to your book sales leading up to the release.
Therefore, it is in your best interest as a writer to be "film friendly." But what does that mean in practical terms? While there are many aspects to consider, I want to focus on what I see as the four key points I took away from the class.
First, while there are many elements of story that an author needs to balance when writing, there are a few that top the list when it comes to translating a work from page to film. Chief amongst these are strong characters, vivid setting descriptions, compelling plots, and powerful dialog. Focusing on these skills will not only make your writing better, they will also make your property more attractive as an adaptation.
As an example, look at how Jim Butcher structured the early part of his series, The Dresden Files. Though each book built upon the events of the previous volumes, they were also fairly episodic and self-contained. They showcased strong characters that would catch and hold the reader's attention. These characters and the world they lived in were described in concise, yet catchy ways. The books had all the hooks needed for a reader to jump in at any point in the first five or six volumes without getting lost.
These stylistic choices were also very good for the SciFi Channel when they adapted the series to television. One book became one episode without too much lost in translation. The strength of the characters inspired the actors and the descriptions were able to guide and influence the visuals of the series.
Second, an author needs to consider what details will be lost in the translation to film. In prose, we have the advantage of being able to use all five senses and deep penetration to convey the character's experiences to the reader. However, films generally rely on sight and hearing with limited character depth. That's precisely why the book is almost always "better" than the movie. The reader experiences more than the viewer.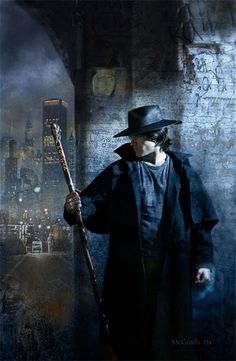 However, film has significant advantages in its ability to employ complex visual elements. As authors, we rely on the power of our language to inspire our audience's imaginations. Film, on the other hand, relies on the skill of the special effects, costuming, and set design teams as well as the training of the actors. When you write a book, be sure to feed those teams with strong, iconic visuals. Furthermore, a five second panning shot can show the thousands of tiny details that would take an author five pages to describe. You get the same effect without having to worry about slowing down pacing.
Harry Dresden was designed to be very visually striking. Nearly seven-foot-tall, big billowy duster coat, glowing staff, and both the ability and inclination to throw fire at all his problems? That man will stand out in a crowd! Consider also the fantastic scenery of the Never-Never, the ominous cloaks of the Wardens, and the horrifying creatures Harry faces.All these elements provide fodder for the creative teams of the TV series to work with.
Additionally, we authors need to balance the "wow" factor of our stories with the movie's potential budget and physical limitations. As writers, we don't need to think twice about scenes set in busy cities (a gigantic logistical pain in the ass), on the high seas (you'd be surprised at how expensive it is to shoot on water), or having massive armies clash for the fate of the world (where are you going to find all those extras anyways?). Don't get me wrong, I'm not saying to avoid anything that would be expensive or challenging to film. Each of those examples have been done, after all. Just be aware that production price will be considered when making an offer on your IP. If you can pack the same "wow" factor into a smaller budget, your work will be that much more appealing.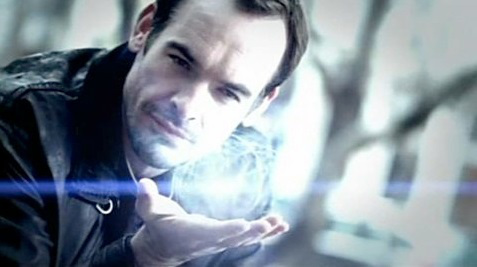 Though many of Dresden's spells were fantastic, they were also remarkably low budget. Making the pentacle necklace glow? Not hard. Blasts of fire would take more skill, but can be done in a number of film editing softwares. As can Bob's glowing campfire sparks.
The very best example comes from a sequence in Fool Moon. At one point, Dresden takes a don't-notice-me potion and the world goes all sepia. Only people who notice him appear in full color. There are many ways that Butcher could have written that scene, but the one he chose was excellent for film. Super easy to execute while also being very visually appealing.
Finally, authors need to be willing to compromise with their artistic vision. The book may be ours, but the film adaptation is a collaborative work. After all screen writers, directors, and actors are all artists too and deserve to have the freedom to ply their craft. Secondly, there are certain practicalities to filming that cannot be ignored, but that the author might not even be aware exist. A good adapter will account for these changes will still honoring the original work.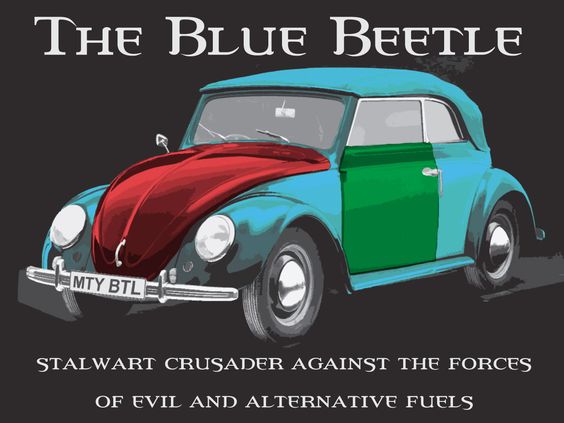 For example, the directors of the Dresden Files TV series chose to eliminate the beloved Blue Beetle in favor of a Vietnam era jeep. While the Blue Beetle provided good comic relief in the books, it would have been an extremely difficult set piece to shoot. The director's camera angles would have been severely limited by how small and enclosed the vehicle was. The only way to get around this problem would be to have multiple Beetles – the first for exterior shots, and a second that was partially disassembled accommodate to the cameras for the interior shots.
Instead, they chose to use a Vietnam era jeep as Harry's vehicle of choice. Jeeps are wide open and extremely camera friendly. Need an interior shot? Remove the fabric roof. Exterior shot? Put it back on. Even better, the jeep honored the spirit of the original piece. In the books, Harry drove the Beetle because it was cheap, easy to maintain and repair, and a low enough tech level that his magic wouldn't do too much damage. All the same things can be said for the jeep. Personally, I think the screen writers made an excellent choice with the swap.
I've long suspected the Jim Butcher was heavily inspired by television techniques when he wrote the Dresden Files. I can't say if that comes from him being a fan or if he has had formal training somewhere along the line. Either way, his strong characters, episodic early volumes, and striking visual descriptions made it easy for the SciFi Channel to adapt his books into a series. Additionally, his talent for "wow" inspiring magic that could be made real through relatively low budget special effects helped breathe life and wonder into the series. Finally, his willingness to step back and allow others to make creative decisions on the show allowed them to bring their expertise and experience to the project. All in all, I found both the books and series to be very enjoyable, if for very different reasons.