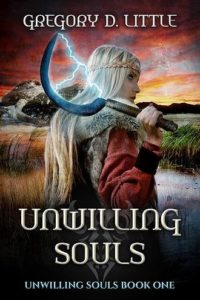 Philip K. Dick had a saying: "Reality is that which, when you stop believing in it, doesn't go away." 2016 has been, for me, the year of the reality check in many different ways. By way of my writing year in review, I'm going to go over four of those below.
I released my first book, Unwilling Souls, late in 2015. What followed was, to put it bluntly, a firm dose of reality. It didn't do as well, sales-wise, as I would have liked, and it took me a while to come to grips with the disappointment of that. It's not easy to put that in writing. But this is a writing blog, and I want other writers to see the full spectrum of the industry. I can name three friends off the top of my head who have self-published and found great success right off the bat. But the reality of indie publishing is that there is a lot of noise out there and it will probably take a lot of work and time and some luck for your particular signal to get through.
In the end, I put a lot of time, effort, and care into a story I loved. I released not only a great book but a professionally done one and I'm very proud of it. And if I can brag for a bit, the reviews the book has received so far bear out my belief in it. The high point has been the book's entry in Mark Lawrence's second Self Published Fantasy Blog Off. 300 self-published entries were split into "heats" of thirty and distributed to ten bloggers, each of whom read the entries and picked one to send forward to the final round. Amid some very stiff competition over at Lynn's Book Blog, Unwilling Souls was runner-up in its heat, not quite making it to the finals but earning a very nice review and a consolation interview on Mark Lawrence's blog. And as perfect counterpoint to the initial disappointment of slow sales, I thought to myself "I can do this. I'm not some sort of fraud." It was a very different kind of reality check.
Kevin J. Anderson says the best advertisement for your previous book is your next book, and I'd hoped to release the sequel, Ungrateful God, less than a year after the first. I nearly drove myself insane from December '15 through the end of March of this year working toward an editing deadline. But as working fast is not always working best, and because this book is longer and more complicated book than its older sibling, the edits I got back from Joshua Essoe were more extensive than I planned. When the beginning third of a book needs extensive reworking, that tends to cascade through the rest of the text, and so for anyone patiently waiting for the next installment, please be patient a bit longer. I promise you that the end result will be both much better than it was and a much better book than its predecessor as well. Reality check number three turned out to be that my day job and my sanity necessitate a bit less aggressive of a publishing schedule.
But that doesn't mean I can't churn out quality content quickly when I have to. In late March, immediately after turning my draft of Ungrateful God over to Joshua's red pen, I had a choice to make. I could either forego submitting to the latest Superstars anthology Dragon Writers, or I could write and edit a short story worthy of publication in less than three days — something I'd never done before. Since I already had the Unwilling Souls universe on the brain and a dragon-themed story was both appropriate to that world and timely, I wrote a story set in the distant past of the world of my series about the team that killed the last of the great beasts after the Immurement War (which just happened to be a dragon of sorts). "Shattered Pieces Swept Away" was born. I was very pleased with the story, but didn't even have time to get it beta-read before having to submit it, so I was not optimistic about its inclusion with so many other great entries. I was both surprised and humbled when it was accepted. It's something I wouldn't have been able to do even a year earlier. Call that reality check number four.
And of course, no recap of 2016 would be complete without reporting that for the first time since 2012, I managed to make it back to the Superstars Writing Seminar. Seeing all my old friends in person and making new ones will always be one of the highlights of any year I can manage it. It's like catnip for writers, and I'm never so motivated to get out there and write as when I leave the seminar. While I won't be able to go again this upcoming year, rest assured I'll find my way back.
So 2016 was all about reminding me that a writer has to take the long view. This year has taught me that I can absorb disappointment and keep trucking forward, all the while building a readership little by little (pun intended). Not coincidentally, it's also the year where I first started feeling like a "real" writer at the start of an exciting journey. Thanks for following my posts this year, Fictorians readers. I look forward to sharing the next year of this journey with you. I hope each of you have a wonderful holiday season, and I'll see you in the new year!
About the Author: Gregory D. Little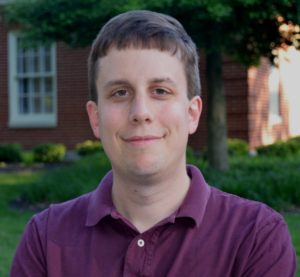 Rocket scientist by day, fantasy and science fiction author by night, Gregory D. Little began his writing career in high school when he and his friend wrote Star Wars fanfic before it was cool, passing a notebook around between (sometimes during) classes. His first novel, Unwilling Souls, is available now from ebook retailers and trade paperback through Amazon.com. His short fiction can be found in The Colored Lens, A Game of Horns: A Red Unicorn Anthology, and Dragon Writers: An Anthology. He lives in Virginia with his wife and their yellow lab.
You can reach him at his website (www.gregorydlittle.com), his Twitter handle (@litgreg) or at his Author Page on Facebook.