Ungrateful God, the second volume of Unwilling Souls, is with my copy editor as we speak. While I'm not quite ready to announce a release date yet, it's time to start thinking about the next volume. Beginning a new book is an exciting time full of a blank page's endless possibilities. That being said, I've never done the third book in a series before, but before Ungrateful God, I'd never done a second volume in a series before, either. So it's worth reflecting on some of the lessons I've learned when writing sequels. After all, a lot of those blank-page possibilities will lead to a pretty crappy book.
Do a better job outlining: Ungrateful God will be released many months after I'd originally hoped it would. The main driver for this was the substantial content edits my editor handed back. These were very necessary edits from the standpoint that the book was not living up to its potential (it is now, big time!), but they were also very unnecessary from the standpoint that I could have avoided them if I'd done a better job outlining. So that's the plan for Book 3, a thorough outline followed by a call to my editor to go over the book's structure and remove any large weak points before I ever put a word down. I've already begun this process, and given that Book 3 will be even more complicated than Ungrateful God (itself more complicated than Unwilling Souls), I'm hopeful I can avoid some pain and suffering later by doing this work up front.
Decide what kind of story I'm telling: I don't mean to imply I've got no idea where the story is going. I have rough notions of major plot points for each of the remaining books in the series. But I also don't want this series to feel too formulaic. Each book, while both standing alone and telling a portion of a larger story, should feel different than the other books in the series (at least, that's my desire, but every author's mileage may vary). So while Unwilling Souls was a chase book with a mystery at its core, in Ungrateful God the pure mystery element is much more front and center, leading to an explosive ending. Similar stylistic decisions must be made before the outline for Book 3 can really resonate. I have a good idea what the answer is, but telling would be, well, telling.
Decide how long between books: I don't mean the time it takes to write the books, though that's important too (see below). In this case, I mean the in-world time between books. Ungrateful God begins more than a month after Unwilling Souls ends, so quite a lot has changed between the volumes, and the author has to convey that information to the reader in a way that neither confuses nor bores them. Time jumps are a good way to skip straight over stuff that would otherwise bog down the story into parts that are more interesting and relevant to the story at hand. But they aren't appropriate for every book, and as it turns out, Book 3 will begin right where Ungrateful God leaves off.
Decide how long between books, the other way: Simply put, I wrote the bulk of the first draft of Ungrateful God too damn fast. I'd set myself (and my editor, more importantly) a deadline I was determined to meet, and I burned myself out getting there, another reason the draft needed so much work. I'm still learning the answer to this "how fast can I write consistently?" and I've given myself more time for Book 3. It will help avoid unrealistic deadlines and ensure I can turn in a more quality draft to my editor when the time comes. I'd like to be able to put out more than one book a year, but the reality is I work a full-time day job and I'd also like to, you know, see my loved ones on occasion.
Determine if the formula needs shaking up: Above I said I try not to be formulaic. But the truth is that if books in a series bore no resemblance to one another, they would make for a pretty poor series. I decided early on that in order to make the story as epic as I wanted it, I'd have to play around with the viewpoint format from book to book. In Unwilling Souls, Ses Lucani is the lone viewpoint character. In Ungrateful God, Ses remains the primary viewpoint character with the vast majority of chapters, but I add a second, minor viewpoint character as well. In Book 3, I plan to continue that trend, with a second minor POV (for three total), and so on. At the moment, that works for me as a way of expanding the stories I can tell. Harry Potter fans know that JK Rowling occasionally broke with a strictly Harry POV in later books to give us an idea of what was going on in the wider world. One extra POV per book is a nicely pleasing number to me, but I reserve the right to change my pattern should the needs of the story demand it.
All this pre-work is a new experience for me, a dedicated pantser of a writer. But after several attempts at this and taking honest note of the delays the style has cost me, I'm confident the increased productivity (and decreased wait time of my fans that will result) will be worth all that unpleasant change.
About the Author: Gregory D. Little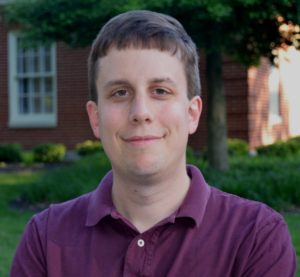 Rocket scientist by day, fantasy and science fiction author by night, Gregory D. Little began his writing career in high school when he and his friend wrote Star Wars fanfic before it was cool, passing a notebook around between (all right, during) classes. His first novel, Unwilling Souls, is available now from ebook retailers and trade paperback through Amazon.com. His short fiction can be found in The Colored Lens, A Game of Horns: A Red Unicorn Anthology, and Dragon Writers: An Anthology. He lives in Virginia with his wife and their yellow lab.
You can reach him at his website (www.gregorydlittle.com), his Twitter handle (@litgreg) or at his Author Page on Facebook.