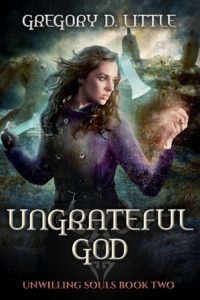 I'm really excited to share my latest book, Ungrateful God, with our Fictorians readers! AND I lucked out. March's Fictorians theme is friendships in fiction, and the timing couldn't have been better. When I set out to write a sequel to Unwilling Souls, one of my specific goals for the book was to have Ses Lucani, fresh from both stinging betrayal and soaring triumph at the end of the first book, assemble a ragtag band to help her stand against the entrenched cults of the imprisoned gods and their continued attempts to free their masters.
I felt this was an important step for Ses. Seemingly abandoned by her parents as an infant and mostly ignored by her guardian, she's spent most of her youth a loner, never able to get close to others lest they discover either the truth about her parentage or the deformity of her mismatched eyes. Forced to flee her home and then to accept help wherever she can find it,  she finds herself beginning to trust only to be utterly betrayed. As such, the start of Ungrateful God finds her understandably wary about ever trusting too much again.
After Ses finds herself alone in a city built into the husk of an immense crab where no one can remember what happens at night, she'll discover that when the stakes are high enough, you can't choose your friends any more than you can your family. Whether they be the secretive offspring of hellship pilots, a proven liar, or an actual demon-servant of one of the gods, fate (or me, rather) could not have handed her a group more perfectly attuned to her well-earned paranoia.
Fictional friendships that begin in conflict are often the most entertaining to read. I've only scratched the surface of this group's potential. And much to Ses's dismay, I will make no promises for their trustworthiness…
You can find Ungrateful God at the links below beginning TODAY, Friday the 24th of March.
ALSO, in celebration of the new book, Unwilling Souls will be on sale for just $0.99. How long will the sale last? Through launch day, certainly. After that, who knows? So don't delay on the chance to get two great books for less than $6.00!
Amazon (Kindle) or Amazon (Paperback) separate links until Amazon links them up
Nook
About the Author: Gregory D. Little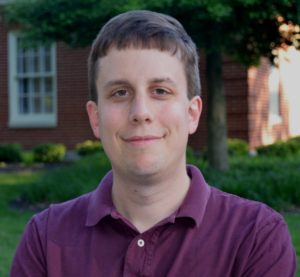 Rocket scientist by day, fantasy and science fiction author by night, Gregory D. Little began his writing career in high school when he and his friend wrote Star Wars fanfic before it was cool, passing a notebook around between (all right, during) classes. His first novel, Unwilling Souls, is available now from ebook retailers and trade paperback through Amazon.com. His short fiction can be found in The Colored Lens, A Game of Horns: A Red Unicorn Anthology, and Dragon Writers: An Anthology. He lives in Virginia with his wife and their yellow lab.
You can reach him at his website (www.gregorydlittle.com), his Twitter handle (@litgreg) or at his Author Page on Facebook.