When we pick up a work of fiction, we are seeking to lose ourselves in a beautiful lie. While some readers are driven by the need to escape their reality, most use fiction as an emotional exercise, a way to live vicariously through the adventures of another and stretch the limits of what is possible in our own lives. This latter sort of reader won't be satisfied by fantastic worlds and flashy plots. While they may be entertained by these elements, they want to sink their teeth into some deeper meaning, a truth that resonates not only with the story, but with their own experiences.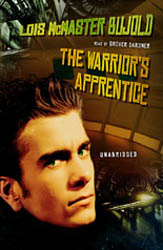 The first step in delivering this deeper human truth is establishing a sense of empathy between the readers and the characters. No matter the culture, or even the species, of the protagonists and points of view, their motivations and choices must ring true. Would we be willing to accept a teratogenic dwarf that cons his way into the admiralcy of a space mercenary fleet? Sure, no problem. However, if Miles VorKosigan were to suddenly give up his military dreams and decide to become a farmer? We'd call shenanigans. Readers invest in characters, not stories. We must see them struggle against impossible odds and make choices that lead them to victory. No matter how fantastic the persona, it is only when our characters are true to their natures and goals that we as readers can invest in their struggles.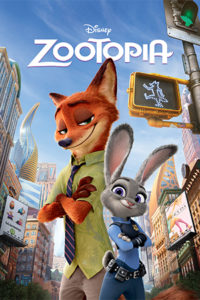 Once our readers invest in character, they will begin to look for a link between the protagonists' fictional journey and the questions and struggles they face in their own lives. Sometimes these truths are topical and current. As an example, I can write countless blog posts about racism, discrimination, prejudice, and fear, but for the most part will have a hard time convincing those who disagree with me. Rather than arguing with my audience, I could make my characters argue for us. Furthermore, by couching my argument in the terms of a fantastic lie, I remove ego and defensiveness from the equation. After all, I am talking about my characters, not about them, right? I could make my protagonist an anthropomorphic bunny who is trying to break a species barrier and fulfill her childhood dream of being a police officer. I pair her with a fox conman and force her to question her own views of predators and foxes in particular, with whom she has had bad experiences in the past. As she questions her prejudice and preconceptions, so will the audience. In so doing, I use my fantastic lie to proxy larger, current social struggles and make an argument for diversity and inclusiveness that is more likely to achieve meaningful success than a thousand angry blog posts.
However, as writers we aren't limited to current social questions. There are some truths so profound to the human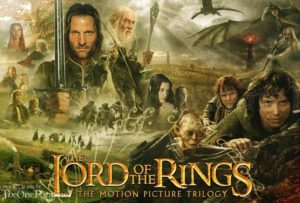 experience that variations on their stories are repeated across generations and cultural barriers. We want to believe in a world where a hobbit from the Shire can face and destroy the greatest evil of his world because sometimes we feel small and powerless. We want to see Aragon and Arwen marry because if they can find a way for their love to survive war, distance, and hardship, then our own romantic futures aren't hopeless. We want to return to the Shire with Sam because we need to believe that all the chaos and pain of living is for a greater purpose – home and family. Though we might not have the perspective to see the arc of our own lives, we can spend hours, days, or weeks with a story to gain the catharsis we need to push through our own struggles.
As writers, we rely on our readers to willingly suspend their disbelief in order to work our storytelling magic. However, no matter how fantastic and entertaining we may be, our stories must ring true on a deeper level for our readers to commit to the tale. It is only when our characters are believable, empathetic, and when their decisions and struggles resonate with our own experiences that we can truly connect with a story. Readers want to believe the lie, not only because they seek to escape reality for a time, but also because in so doing we seek to understand the truth of our own world.