Happy Star Wars Day from The Fictorians
Sometimes it's a good thing to ask your friends and/or readers what they like about your work. Then again, sometimes the answers they give will surprise you.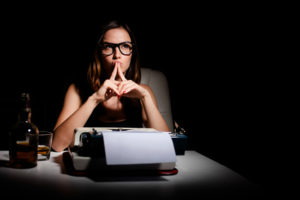 While many authors think they have a good idea of what they're good at, sometimes they're wrong. This isn't necessarily a bad thing — in fact, having a couple of things that make you feel comfortable enough to actually sit your butt in a chair and pound a keyboard will help to keep procrastination and "writers block" away. When you feel advanced enough, ask your audience what they think you write best. Understand that you can use this knowledge to improve your writing.
When I started writing back in the dark ages, I thought I was pretty decent at dialogue. It turns out I was, but only to half the audience. My characters tended to sound the same, using similar language and sentence structure. In fact, I had projected a version of myself into their vocal chords, and the characters sounded like me.
Thinking back, I now know why. When I would run Dungeons and Dragons gaming sessions, I would always have to be the voice of the various non-player characters the party met. Sometimes I would add in an accent, but the word choices were always a version of me. I had uneducated farmers using words like "obfuscate".
Not a good thing to do when you write books and short stories.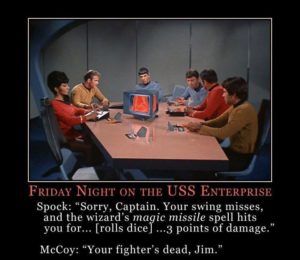 I started to add in things such as verbal tags. In one short story I turned in this week for a submission call, the Captain had a habit of saying "Yes, yes," while he was thinking what to say next.
Next, I began to be mindful of the character's history and cultural background when I scripted dialogue, doing my best not to fall into the "easy" trap of sticking in culturally insensitive or stereotypical words and styles. This helped to sculpt their vocabulary and how they physically spoke, including sentence length, speed, and even autonomous gesturing like hand movements.
Finally, I made sure that when they spoke, it was efficient and necessary to help transport the story to the reader. For example, the vast majority of people use contractions when they're talking. Some have valid excuses not to do so, such as Data from Star Trek: The Next Generation, who doesn't have that software installed. A select few can use that quirk as a verbal tag to flesh out the character.
Once you are comfortable with your writing and have developed a thick skin, ask your trusted, honest reviewers and readers what they like about your writing. It can be a pat on the back or a learning experience to improve your skills.
---
Guy Anthony De Marco is a disabled US Navy veteran speculative fiction author; a Graphic Novel Bram Stoker Award® nominee; winner of the HWA Silver Hammer Award; a prolific short story and flash fiction crafter; a novelist and poet; an invisible man with superhero powers; a game writer (Sojourner Tales modules, Interface Zero 2.0 core team, third-party D&D modules); and a coffee addict. One of these is false.
A writer since 1977, Guy is a member of the following organizations: SFWA, WWA, SFPA, IAMTW, ASCAP, RMFW, NCW, HWA. He hopes to collect the rest of the letters of the alphabet one day. Additional information can be found at 
Wikipedia
 and 
GuyAnthonyDeMarco.com
.