I've been writing since the mid-1970's. During that time, I've assembled a huge assortment of trunk stories. I could just let them rot away, but I don't like to waste my time and energy. I poke at them every so often until I find a suitable market and — this part is important — I'm comfortable with the quality of the story.
Over the years I've found plenty of different types of markets, ranging from "for the love" to pro-level. If one of my trunk stories will work for a non-paying market, I don't mind sending it in to the editor. I feel that it's a better location than a hard drive that will eventually fail. Because I'm a prolific writer, it doesn't take me long to produce stories. Now that I'm switching to dictation software because of worsening carpal tunnel issues, I expect my output will expand even further.
Here are some of my current favorites:

This is a small-to-middling sized pro-level Colorado press owned by Kevin J. Anderson and Rebecca Moesta. I've done some minor work for them in the past, and they're publishing a novel I co-wrote with a couple of friends. Everyone there is wonderful to work with, and I know many of them personally.
Getting published by WordFire means your work will appear next to books by Kevin and Rebecca, who are both award-winning and NY Times/USA Today bestsellers, plus the likes of Brian and Frank Herbert, Alan Dean Foster, Alan Drury (Pulitzer Prize winner), and a host of name-brand, top-tier authors. An added benefit is the ability to attend some of the best conventions as a WordFire author.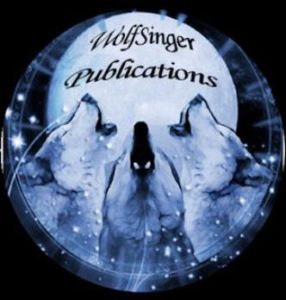 This is another Colorado publisher, albeit a micro press. Wolfsinger puts out several unique anthologies every year, and sometimes I write a story for them just because the anthology concept excites my muse. They respond to questions quickly and actually do thorough edits.
My story, "Grubstake", appears in Supernatural Colorado, and a story I've sent in to their Love 'Em, Shoot 'Em anthology was accepted. They sometimes have guest editors, so it's nice to work with new folks in a familiar environment. Although this press has a token payment and royalty setup, I can report that I actually do receive royalty statements as promised, which can be a rarity with the token-payment or royalty-only presses. They do offer discounted copies for contributors.
Another benefit of Wolfsinger is they also have a couple of fascinating eZines (The Lorelei Signal and Sorcerous Signals). I've been published in The Lorelei Signal, and they also put out a compilation in ebook format. Both can add to your bibliography.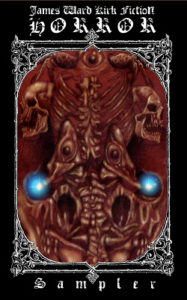 This micro press run by (no surprise) author and editor James Ward Kirk puts out several unique anthologies per year, plus a couple of annuals. This is a for-the-love or a token payment press (two $25 awards for the top two submissions). I love many of their anthology concepts and come up with complete story ideas by the time I'm done reading the submission requirements on their open call page.
I've had stories accepted for several of their anthologies, including "We Are Dust and Shadow" for the anthology of the same name; "A Gift of Light" in Bones II; and "The Box", which appears in Ugly Babies 2.  I also have a story in their horror sampler and the Barnyard Horror publications. The anthology editors are great to work with, and they offer good discounts for contributors.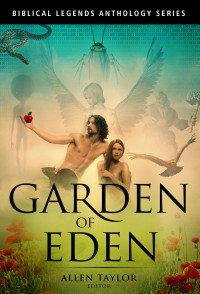 Another oddball small press that publishes an interesting series of anthologies called Biblical Legends, amongst others. I co-wrote a couple of stories with Tonya L. De Marco about two robots who go about doing horrible things to humans — enough so that they help to create some of the legends and mythologies we have to this day. "One Bit Off" appears in their Garden of Eden anthology, and "Garbage" appears in Sulphurings.
Garden Gnome has branched out from ebook-only to some limited print versions. I am always pleased when I have more print books that I can pile on a table at a convention. This is a token-payment publisher, but they're fun to work with.

If you're not signed up for their weekday free stories that appear in your inbox, you're missing out. This is a small SFWA-approved venue that pays better than pro rates. When they picked up my short story, "A Case of Curiosities", I was qualified to join SFWA. This is a tough market to crack, but certainly is worth your efforts.
The owners are the editors, and they enjoy a wide range of micro-to-short speculative fiction. They do enjoy mild horror (with a speculative bent) and fantasy. DSF should be one of the first group of publishers you send your best work to. They also on occasion publish a gigantic print anthology of the best works that appeared that year.
♦ ♦ ♦
The bad thing about letting you know about my favorite publishers is that I can now expect more competition for slots. I would suggest you buy several works from each publisher you're interested in working with to see the types of stories they pick up. Besides, it's important to support the publishers we all want to succeed.
Best of luck with your submissions!
---
Guy Anthony De Marco is a disabled US Navy veteran speculative fiction author; a Graphic Novel Bram Stoker Award® nominee; winner of the HWA Silver Hammer Award; a prolific short story and flash fiction crafter; a novelist; an invisible man with superhero powers; a game writer (Sojourner Tales modules, Interface Zero 2.0 core team, third-party D&D modules); and a coffee addict. One of these is false.
A writer since 1977, Guy is a member of the following organizations: SFWA, WWA, SFPA, IAMTW, ASCAP, RMFW, NCW, HWA. He hopes to collect the rest of the letters of the alphabet one day. Additional information can be found at 
Wikipedia
 and 
GuyAnthonyDeMarco.com
.