Guest post by by Robin Reed
Hmmm. My writing career, if I can use that term, seems to happen in fits and starts. I sell a story and I'm sure I am on my way, but then the next three stories are rejected and lie unloved on my hard drive. I do keep a certain amount of actual writing production going, I pour words into my computer and announce the number on Facebook so people can digitally applaud me. There have been an awful lot of skipped days, days when writing is about as appealing as washing the dishes. Despite all that, I do have more words stockpiled at the end of each week than I did at the beginning.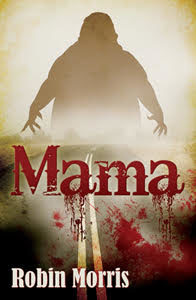 When it comes to building and keeping momentum in the getting published department, I am doing less well. This despite, or perhaps because of, gaining that highly sought, holy of writing holies, an agent. After attending a billion and a half "How to Get an Agent" panels at cons, I finally did it last year, and none of the ways that anyone ever mentioned on those panels.
I did it by personally meeting the agent, and paying $100 at a local conference so he would read my first ten pages. I will lay one secret of writing success (or not really success but closer than before) on you, and you may not like it. A few years ago I found myself with the means to go to writing events, and meet agents and editors in person. It was only then that I started to get somewhere in this business. A writing cruise to the Bahamas led to my first pro science fiction sale. Paying for the agent to read my first ten pages led to him asking for the whole book. A year later, after I had given up on ever hearing from him again, he signed me.
So then my writing sails were set and it was publication ahoy, right? Well, the agent sent out one round of queries late last year. They were all rejected. I assume he plans to send out more. Someday. Waiting for him has stranded me in the doldrums this year. I have all sheets to the wind, and there is no wind. So while I write, it is often without much enthusiasm. I know, my life's passion is merely grist for the mill that is publishing. They want product, not my heart and soul. If my writing isn't exactly what they think will sell (and they never know, do they? The Harry Potters and Hunger Games' are always a surprise because they have no forecasting power, no matter how much they think they do) they will not take it on.
As of this writing, I don't know if having an agent will produce any career momentum, or if I will be sent back to the minor leagues of self publishing. If the latter is the case, I will still keep what little momentum I have going, I will sell at book fairs and cons and online. I can't stop, it's a disease, an obsession.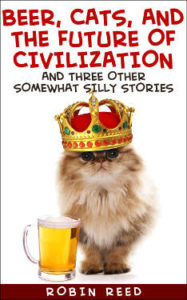 So, as for building and keeping momentum, my only advice is to keep writing. You knew that before you started reading this, though. The momentum that may come when people read your work and recommend it to others and you appear on bestseller lists isn't really up to you, except for the "writing a good book" part.
I won't give any advice because I am still struggling with the earliest parts of writing success and no certainty it will go any further. I do suggest you meet people in the publishing industry if you can. Others have suggested to me that I should buy them drinks, which I've never done because I don't drink alcohol and don't enjoy bars, but if you do that sounds like a good place to become a face they remember. Or go to conferences.
Countdown. Liftoff. Set sail. Grease the wheels. Fill the tank. Pick your metaphor, write, keep writing, and never stop.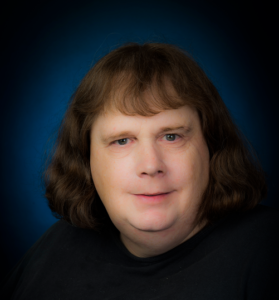 Robin Reed lurks on the outskirts of Los Angeles, accompanied by two cats. She has been published in a number of anthologies and magazines. Her self-published horror novel "Mama" sold pretty well for a while there.
She writes science fiction and humor under her real name and horror as Robin Morris. She is an entry-level member of the Horror Writers Association and the Science Fiction Writers of America.