I'm going to ask for a couple of indulgences here in this post. The first comes in the form of a plug:
I'm sure a lot of you have heard of Humble Bundle, but how about StoryBundle? It works in a similar way. Namely, you pay a surprisingly small amount of money for a surprisingly large amount of quality ebooks. Look, I get it. Everyone would like to give indie authors a shot, but there's so much to read out there, how can you know what's worth your hard-earned money?
Well, with this month's Truly Epic StoryBundle, you can get FIFTEEN books for just $15 dollars. This includes a mix of genre stalwarts like Brandon Sanderson, R.A. Salvatore, and Michael A. Stackpole, as well as a bunch of talented newcomers, including four Fictorians (myself, Kim May, Scott Eder, and Quincy Allen). PLUS, you can direct a portion of the proceeds to go to the Challenger Center, a charity teaching space science to kids! This deal is CRAZY, and it's only on for about another week, so you'd best jump on it.
Here's the link: https://storybundle.com/epic
________________________________________________________________________________________________________________
On to the post, and the second indulgence: a little whining:
Those of us FSF writers/fans who live in the Mid-Atlantic have it rough. With the proximity of both Washington D.C. and historical sites aplenty for both colonial times and the Civil War, area writing has a much heavier focus on politics and history than it does on sci-fi or fantasy. Correspondingly, there just haven't been a lot of cons in the area (the more recent addition of Awesome-Con is a welcome one). That's why I'm so grateful for Capclave.
Capclave has been around only since 2001 officially, but before that it was Disclave, which ran from 1950 until 1997. As you see on the link, that final instance proved the doom of the convention, when a fire sprinkler incident flooded the con hotel. But the Washington Science Fiction Association (WSFA) wasn't done. Capclave rose from Disclave's ashes and has been going strong ever since.
Located in Gaithersburg, Maryland, the con is an easy drive for anyone in Washington Metropolitan Area or further afield, if you can tolerate a jaunt on I-95. For a local con without the name recognition of something like DragonCon, Worldcon, or SLCC, Capclave nabs its share of high-profile Guests of Honor. I've only managed to attend one Capclave myself (as I've written before, my con time is extremely limited and only growing more so), but that one had George R.R. Martin himself as the GOH. It was a pretty great experience to meet one of the finest fantasy writers of our day just a few hours from my home, and the con was bustling in no small part due to his presence.  Heck, I even won a spot in his kaffeeklatsch, which was pretty cool!
Capclave has another plus over some of the larger cons: it's run by a local group of FSF fans who just want to put on a good time for their like-minded fellows. Despite the lack of corporate money, the event organizers did a great job and I was very impressed with how smoothly things ran. This smaller con atmosphere is the perfect place to discover some lesser-known authors as well, and I met several rising stars whose names I hear more and more, as well as getting introduced to my now-favorite podcast, Welcome to Night Vale. Hat tip to E.C. Myers on that one.
So consider this my second plug of the post. If you, like me, are a writer of strange things in the strange land of the Mid-Atlantic, don't despair that you'll never find writers of anything more than Civil War biographies and … politicians' biographies. Capclave is here for you.
About the Author: Gregory D. Little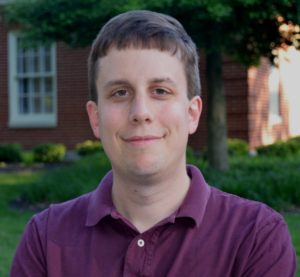 Rocket scientist by day, fantasy and science fiction author by night, Gregory D. Little began his writing career in high school when he and his friend wrote Star Wars fanfic before it was cool, passing a notebook around between (all right, during) classes. His novels Unwilling Souls and Ungrateful God are available now from ebook retailers and trade paperback through Amazon.com. His short fiction can be found in The Colored Lens, A Game of Horns: A Red Unicorn Anthology, Dragon Writers: An Anthology, and the upcoming Undercurrents: An Anthology of What Lies Beneath. He lives with his wife and their yellow lab.
You can reach him at his website (www.gregorydlittle.com), his Twitter handle (@litgreg) or at his Author Page on Facebook.